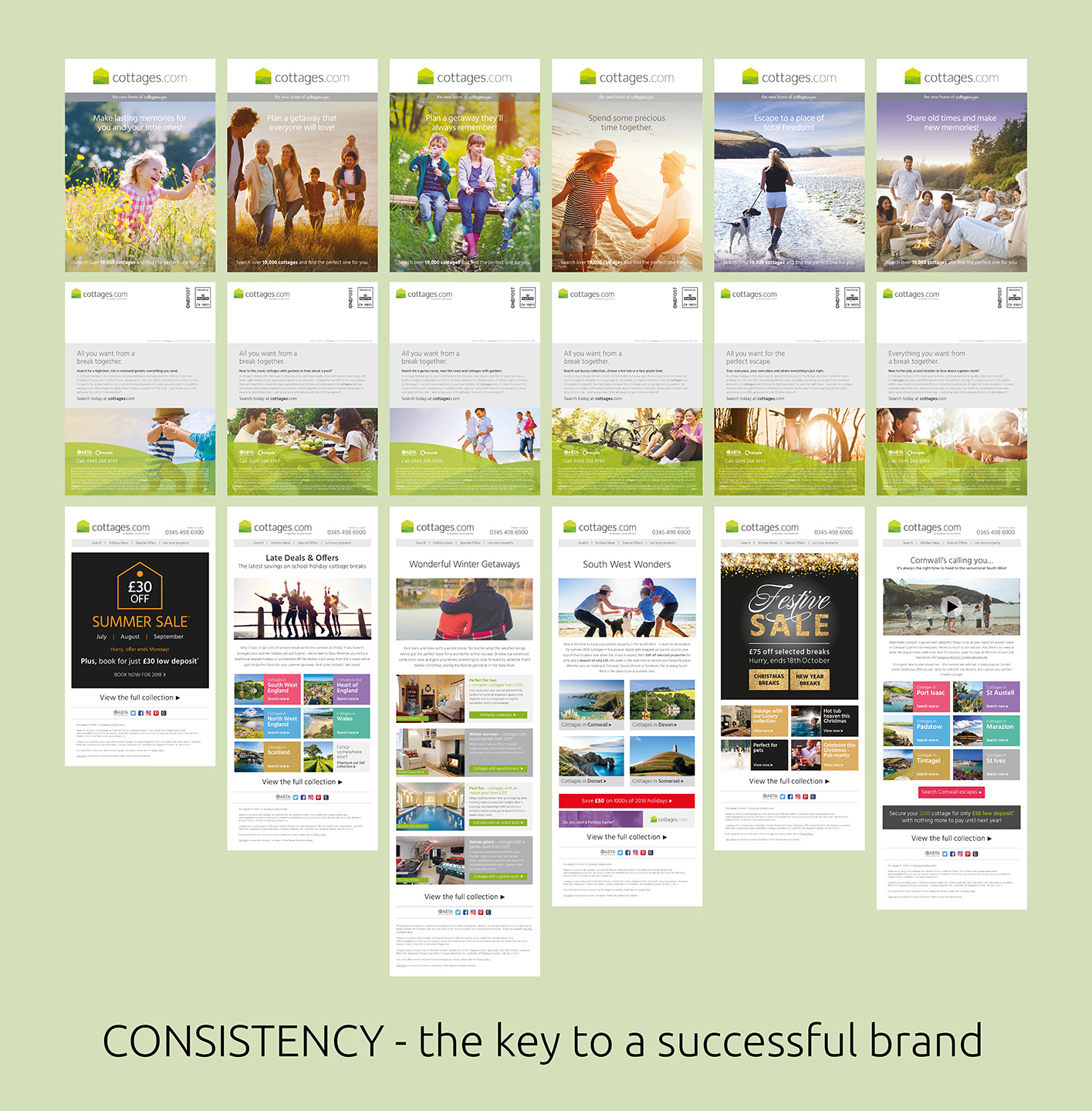 "Keeping it simple… brand consistency needn't be complicated" – Ade
Consumers trust brands they recognise…
Cottages.com is home to a number of unique, inspiring collections, curated by holiday cottage experts. Each collection within the cottages.com family offers something different, so that all holidaymakers can find the perfect break, wherever it may be and whatever they are looking for.
Our brief was to work with and develop cottages.com from the original cottages4you brand to create a consistent on and offline identity.
Developing the highest design standards that clearly outline all of our clients requirements from a messaging and visual imagery perspective…
Ensuring cottages.com remains a market-leader in the self-catering holiday cottages market sector.
The Importance of Brand Consistency.
Your brand may not be for everyone… It's intended to be effective with only a specific segment of the market. These are the people who value what your organization does, makes, delivers, etc. These people will sit up and take notice of organizations that value consistency. They care about the promises your brand makes to them. They make buying decisions everyday based on their perceptions of brand quality.
A consistent brand should instil confidence rather than engender confusion. A focused effort to establish and maintain consistent branding will deliver a very specific set of impressions: Are you serious? Are you intentional? Do you follow through? Are you focused?
A good brand is built over time and requires thought, strategy and consistent implementation.
The successful outcome:
Effective use of design and messaging consistently and strategically, helping to build visibility and increases customer recognition, association and trust.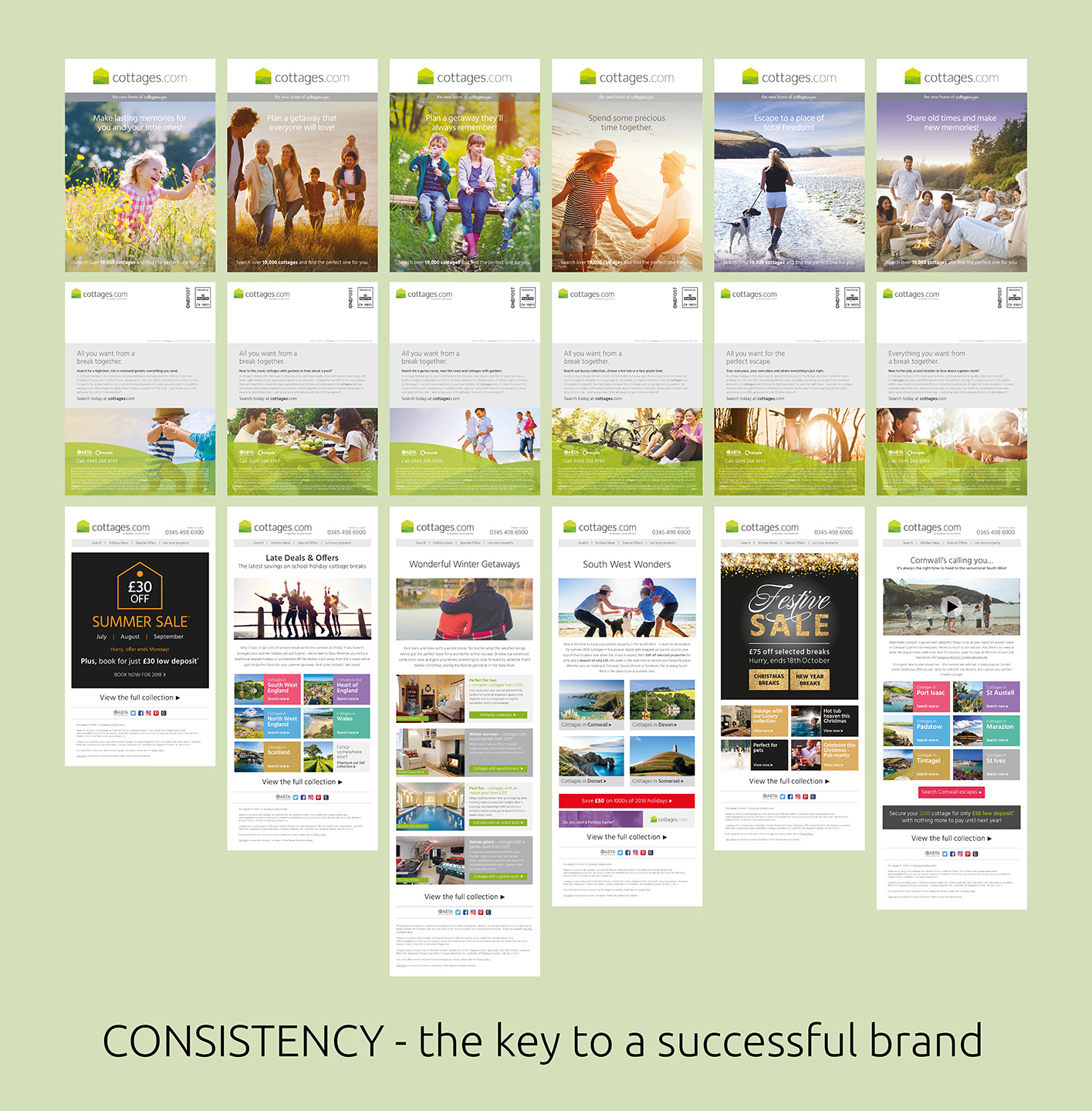 "Keeping it simple… brand consistency needn't be complicated. I particularly like the cottages.com work for that reason. Simple yet effective design, coupled with strong emotive imagery and straight talking messages, helps build trust with the consumer."
Ade Prosser