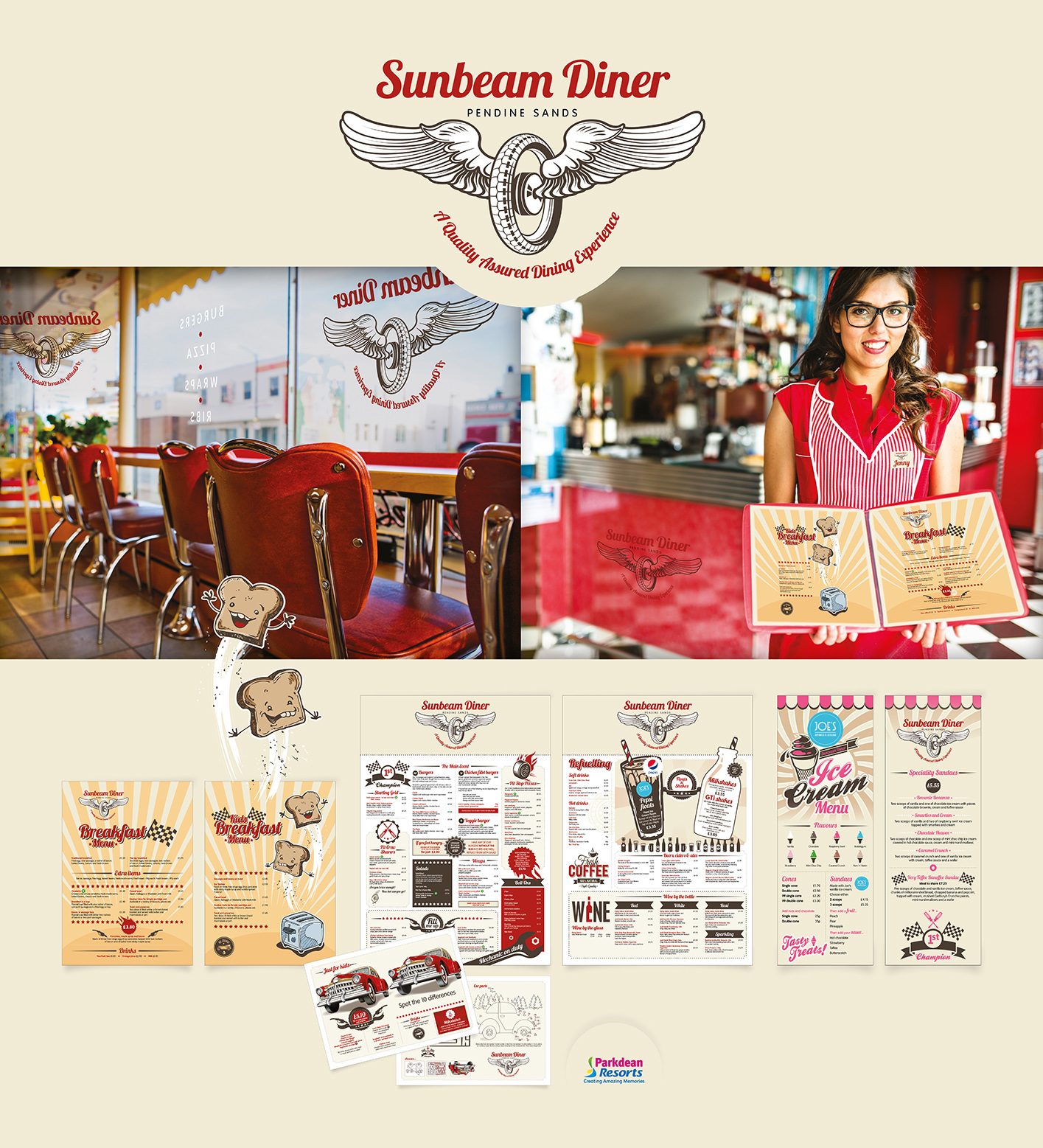 "I'm a big believer in 'branding the customer experience'…" – Steve
Sunbeam Diner, Pendine Sands, Parkdean Resorts
Pendine evolves in to a beaming brand!
The first person to use Pendine Sands for a world land speed record attempt was Malcolm Campbell. On 25th September, 1924 he set a world land speed record of 146.16 mph (235.22 km/h) on Pendine Sands in his Sunbeam 350HP car Blue Bird.
Our graphics created in a 'Retro style' consciously imitated the fashion and attitude of the past. The racing car theme was an ideal design 'vehicle' to base all the collateral on.
Getting the Sunbeam Diners' brand vision right helped attract more customers and made the selling process easier. Its well-defined brand helped move the business forward. It inspired all the people involved in the process – including the client, the employees and the customers.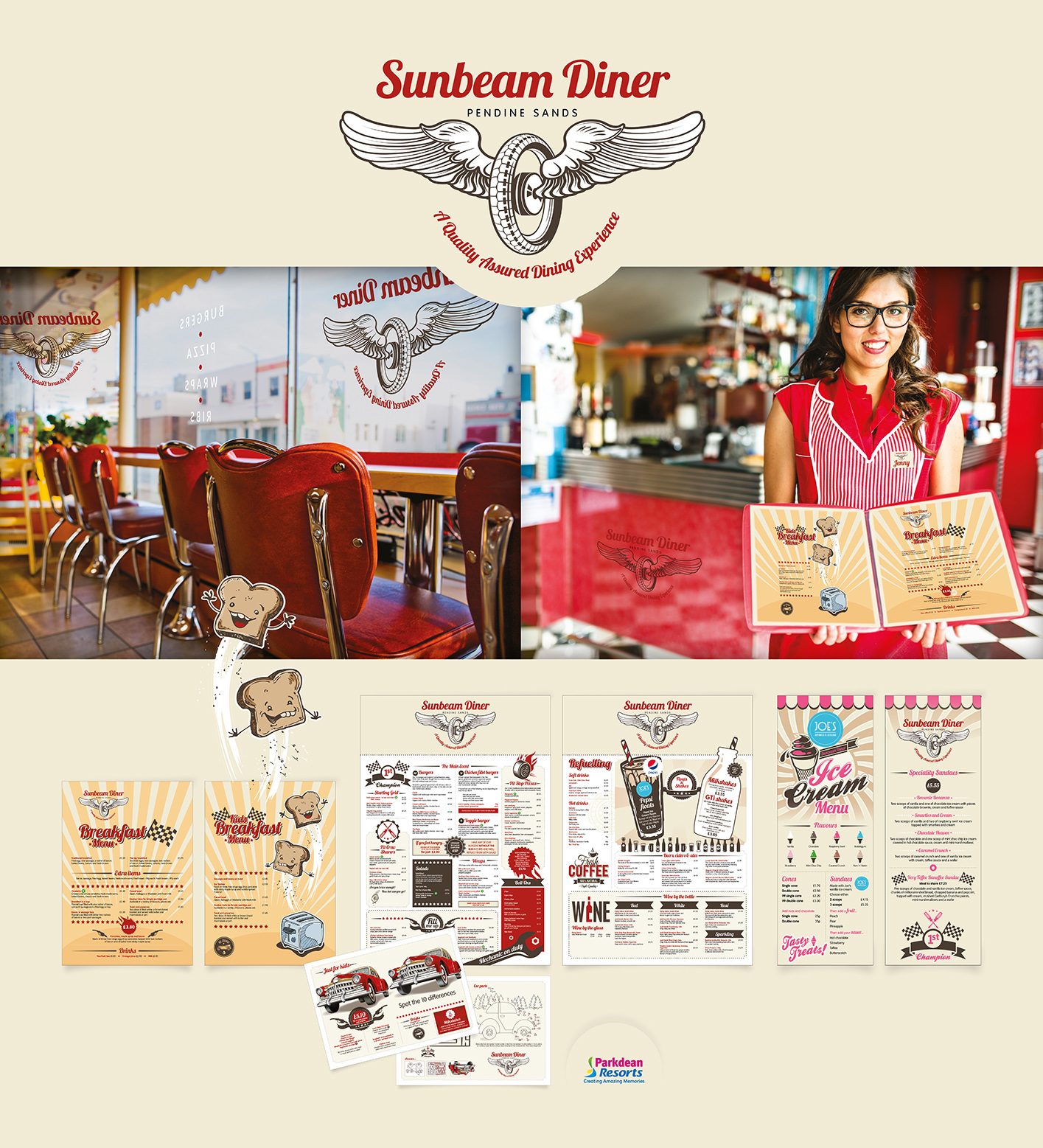 "As a brand guardian, I'm a big believer in 'branding the customer experience,' not just selling the service."
Steve Riley