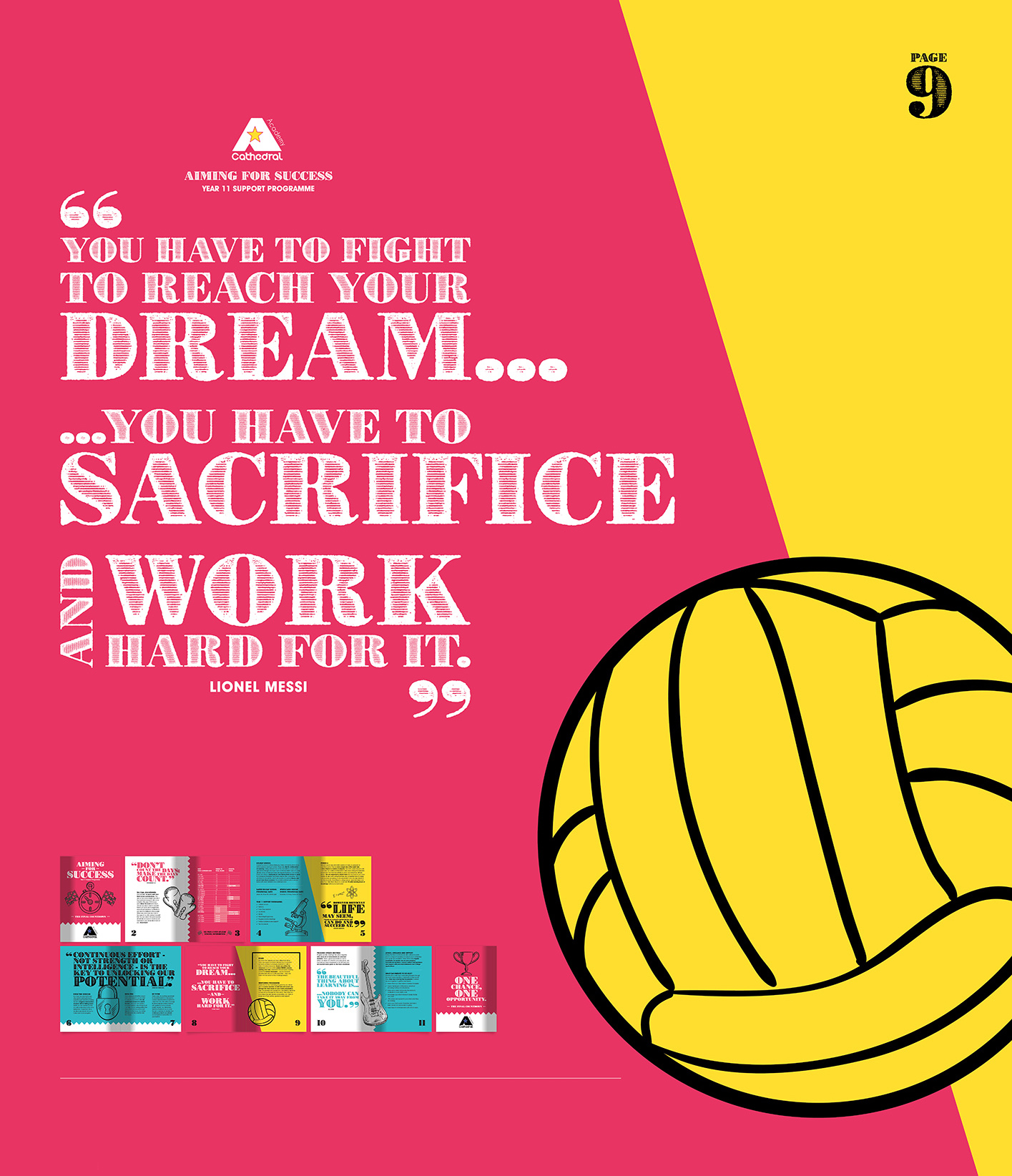 "Typography is art!" – Steve
Year 11 Support Programme, Cathedral Academy
Typography inspiring the next generation…
Typography is, quite simply, the art and technique of arranging type. It's central to the skills of our designers and is about much more than making the words legible. The choice of typeface and how we make it work with the layout, grid, colour scheme, design theme and so on will make the difference between a good, bad and great design.
Good typography is often down to creative intuition.
Cathedral Academy wanted a creative concept to deliver a revision schedule to its students. A design that would inspire them to learn in a language that is cool, informal and motivational.
Using quotes from the past and present, from sporting icons to world leaders in an unconventional typographical style, would help drive success.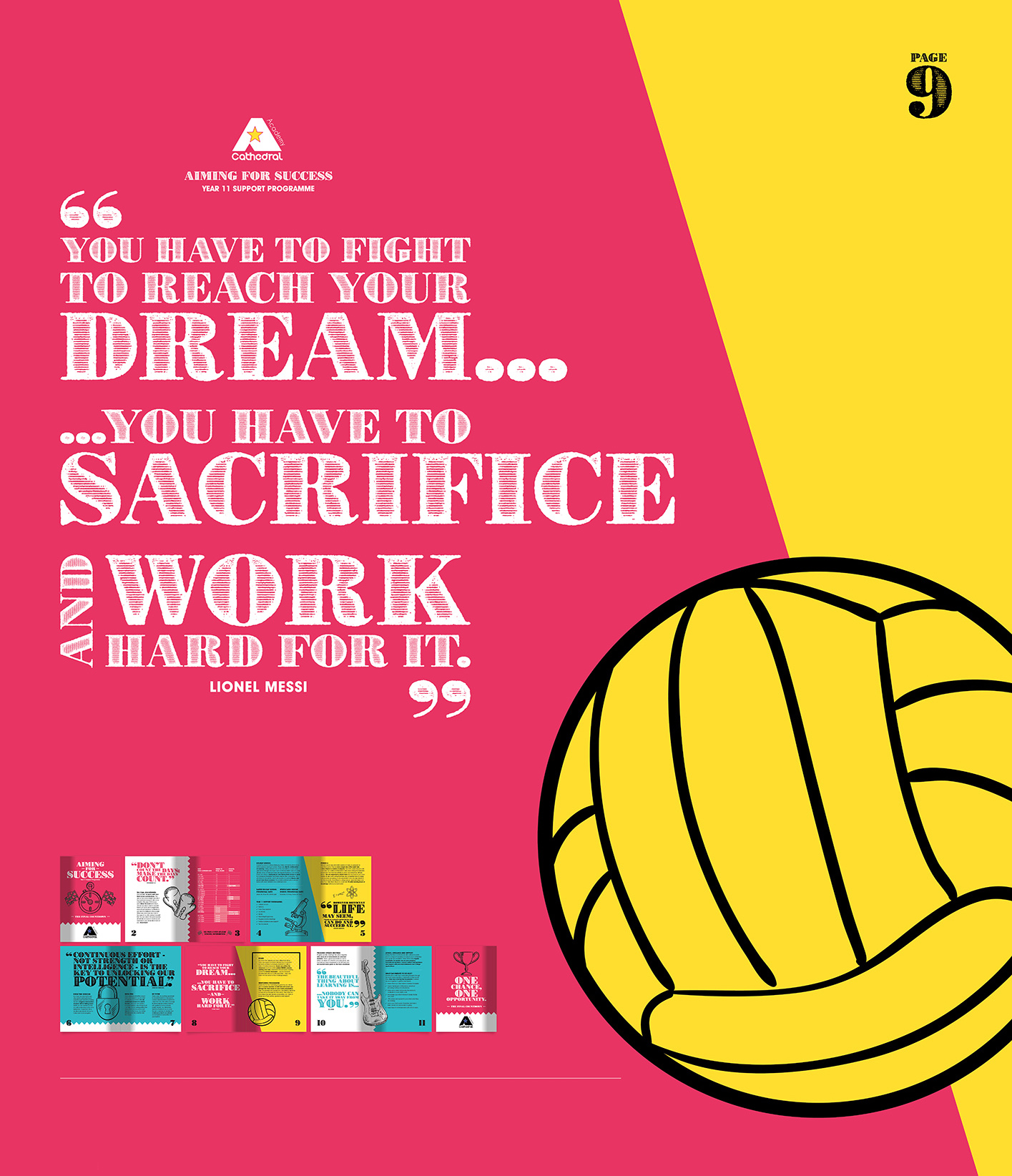 "I do not think of type as something that should be readable. It should be beautiful. Typography is art!"
Steve Riley