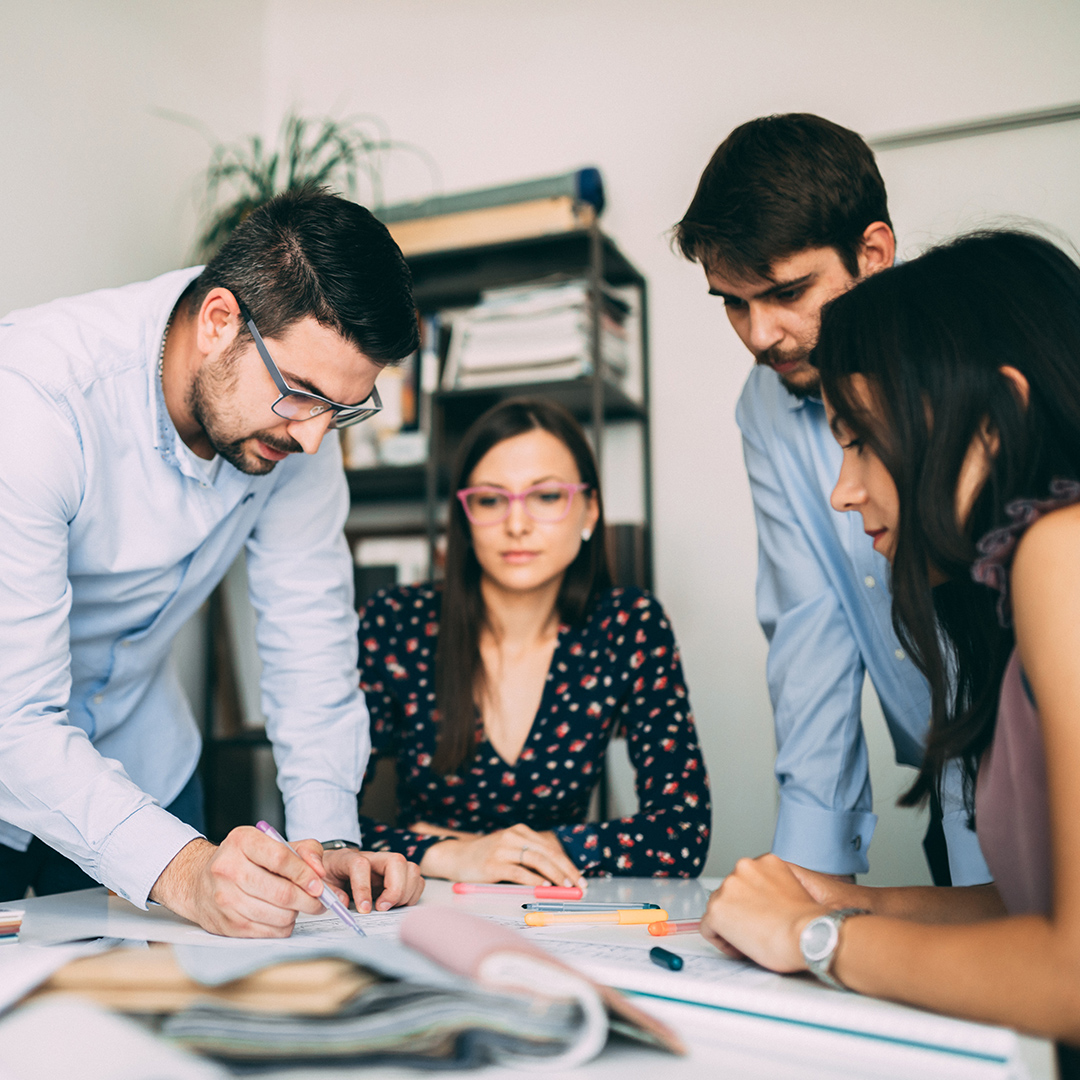 What to expect when getting a new website – the process
What to expect from the web design and development process with Five Talents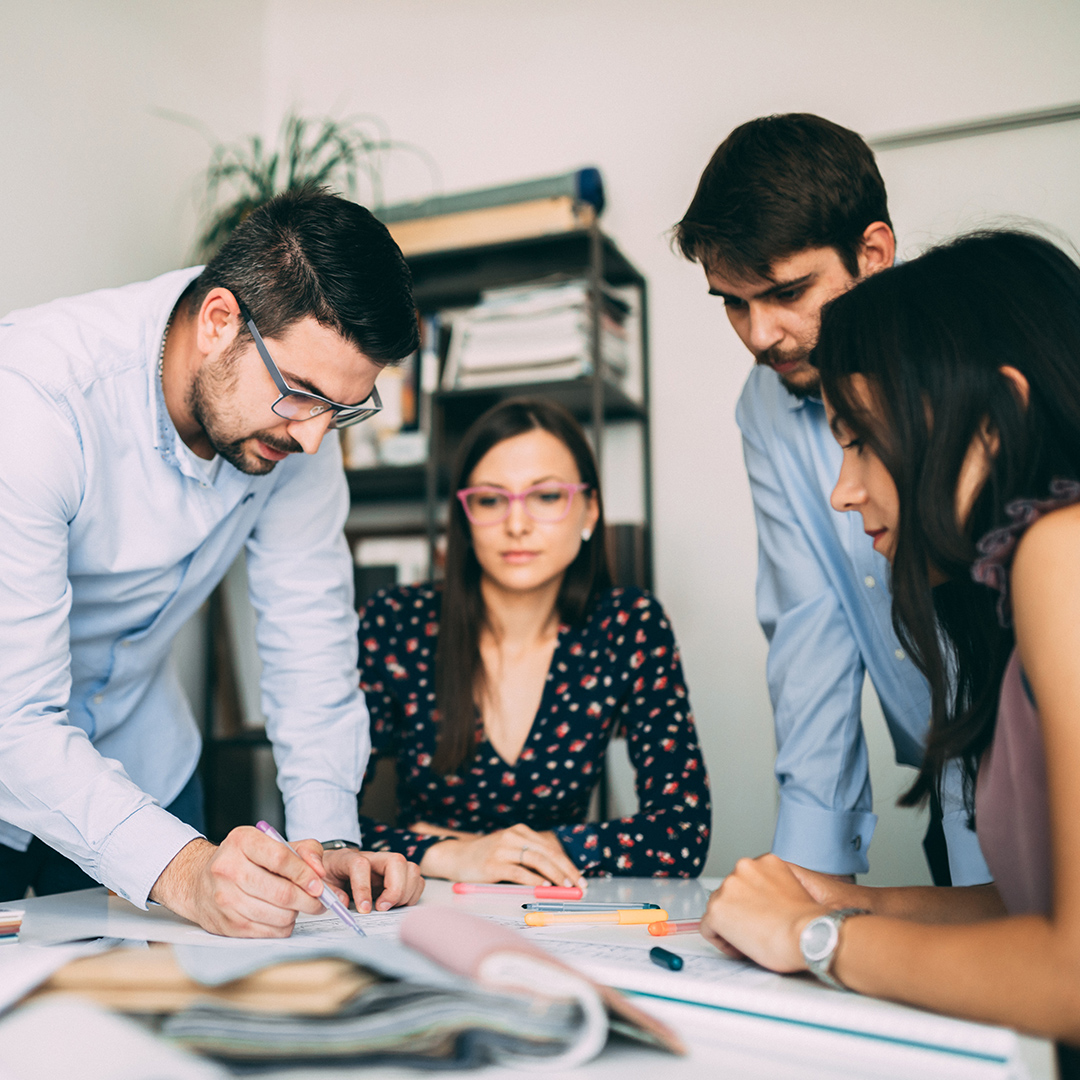 1. Kick-Off Meeting
A very important step when starting a new project; everyone involved in the project will sit down together for the first time with the aim of getting the whole team on the same page.
It's important to hash out the details of the project from the outset, discussing your goals and expectations but also any potential limitations. The outcome of the kick-off meeting will usually be a detailed brief/road map of how the project is expected to develop, including provisional deadlines and the expected goals/outcomes of the project.
2. Research Process
This process can differ for each type of project. Generally, for a website, the process starts by discussing your company, products and services. Gathering as much information as we can from you helps our team to become immersed in your business, thus ensuring a successful outcome of the project.
As part of the process we carry out desk research into your market, evaluating your industry and what your competition are currently doing, including defining your target audience and assessing the needs of the user.
3. Site Map
Once we have carried out the first two phases of the process, we can begin to put together a site map for your website. A sitemap is created to show the navigational structure of your site and is usually displayed in a hierarchical structure starting with your home/landing page followed by the main pages and any subpages. We work closely with you to help you make decisions about what content will be included on your website and where.
For example, if you are doing a website refresh, it is important to sit down and assess your current content, from a requirement and customer perspective. Together we decided where content needs to be edited, replaced or removed.
Having an approved site map is a requirement for your website, it's the blueprint from which the whole team work. It forms the structure of the content plan, it helps our designers and developers understand how all the content could potentially work together and outlines a greater understanding of the overall structure of your website before any work is progressed.
4. Content Plan
A content / functionality plan is a written document that outlines content based on you approved site map i.e. text, images, links etc. on a page by page, section by section basis.
It's important before we start the design progress for you that an approved content plan, with final copy (subject to some minor tweaks), is supplied to studio. The designers and development need to have a clear understanding of the amount of content per page / section before they start. Thus saving you time and ultimately money in the long run.
5. Wireframing
Once the overall structure and content of your website is locked down, we can begin creating some simple visuals to give you an idea of how your site could potentially look. This is done through what is known as wireframing. This is a framework for how the content and different elements on your site might look and work together. Different people do this in many different ways and there really is no right or wrong answer. Some people prefer to grab a pencil and simply draw out how the different elements may be placed. Here at Five Talents we like to go a step further and create digital visual designs, usually for a number of different routes, giving you a choice and better idea of the look and feel of your website without going too far into the design process.
6. Design
Produced by our creative designers, it's their chance to really get fully involved with the whole design of your website. This phase can differ from project to project. For a website refresh it may mean creating visuals for new content or elements of your site or a redesign of your home page.
For a completely new site this usually means multiple detailed and complex full-page designs that show exactly how your finished website will look and feel. At Five Talents we feel this process is essential for nailing your project first time and we won't proceed any further without your sign off. Nailing this phase of the project leads to a smoother development phase with fewer amends at the end of the project.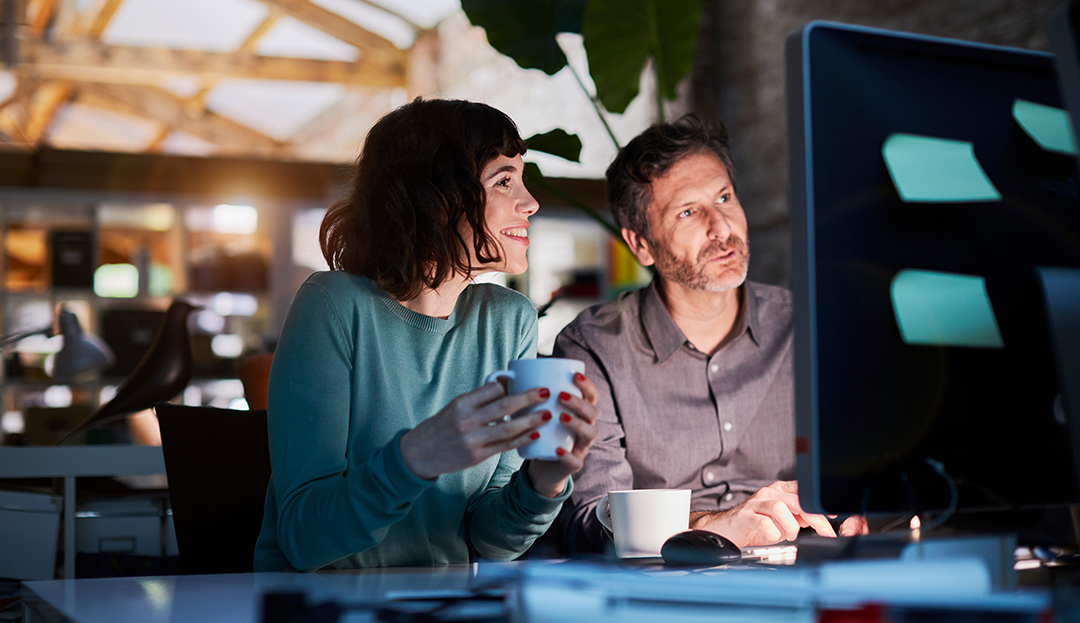 7. Development
When we have your finished designed signed off, it's time for the developers to move in. They take the visual designs from our creatives and turn them into a functioning website. This is normally the longest phase of the whole process depending on the complexity of the designs and how easy or difficult it is to create them in the code. Some elements and functionality will be easier to code than others. At this stage the you may feel like things have gone a bit quieter but rest assured that we are busy developing your site and you will be kept up to date throughout the entire process. As part of the development phase we make sure your website is fully responsive so that it works across all browsers and devices.
8. Review/Testing
Once our developers have finished building your website, we eagerly await your feedback! All our work is checked internally and approved with thorough testing carried out before being sent to you for review. Now that your site has been built you have the opportunity to look around and really begin to understand how your website actually looks and feels and to see how the designs translate to the screen.
This is also your chance to make any final tweaks before your site goes live. We work with you to make sure you are completely happy with the finished product.
9. Launch
After all amends have been completed, your desired level of SEO is implemented and you're 100% satisfied with your website, it's time to launch your website. We will be with you every step of the way, this is not the end of the job. Depending on a number of different factors it could take around half a day to fully deploy your website.
10. Training, Maintenance and Improvements
Remember when I said that launching the website was not the end of job? Well that's because the development of a website never really ends. As part of our process we offer all you and your team full training on the use of your website. For simple things such as creating content or adding new media or products, or more complex needs such as creating new pages and sections for your website.
As well as training, your website will need to be properly maintained. If you or your customers experience any issues you want to know they can be resolved quickly and effectively.
Proper upkeep and maintenance of your website is essential. For example, if your website is built using WordPress there are likely to be plugins, and more, that need to be updated on a regular basis.
SEO and analytics are not only useful for trying to improve your Google page ranking. They are highly informative, if you know how to interpret the data, and should form part of your marketing review process. For instance, when you launched your website you may have simultaneously launched an AdWords campaign in the hope of attracting more viewers to your website and increasing your page views, but this may not have worked as effectively as you had hoped. Fear not, because even if the data is not great news, you can learn from it and use it to help shape your plans for the future, as you constantly try to improve your website and your digital presence by testing new campaigns.
Five Talents involvement in this phase differs from client to client. Some clients are happy to receive their training and after we may not hear from them for a few months. Other clients require us to take a more hands on approach, which we are more than happy to do. After all, every business's needs are different.
By Ryan Colley, Web Developer
Think you might need a new website? We'd love to help you through the process.
Give us a call today on 01422 254312 or contact Natalie, Client Ambassador on nat@fivetalents.co.uk