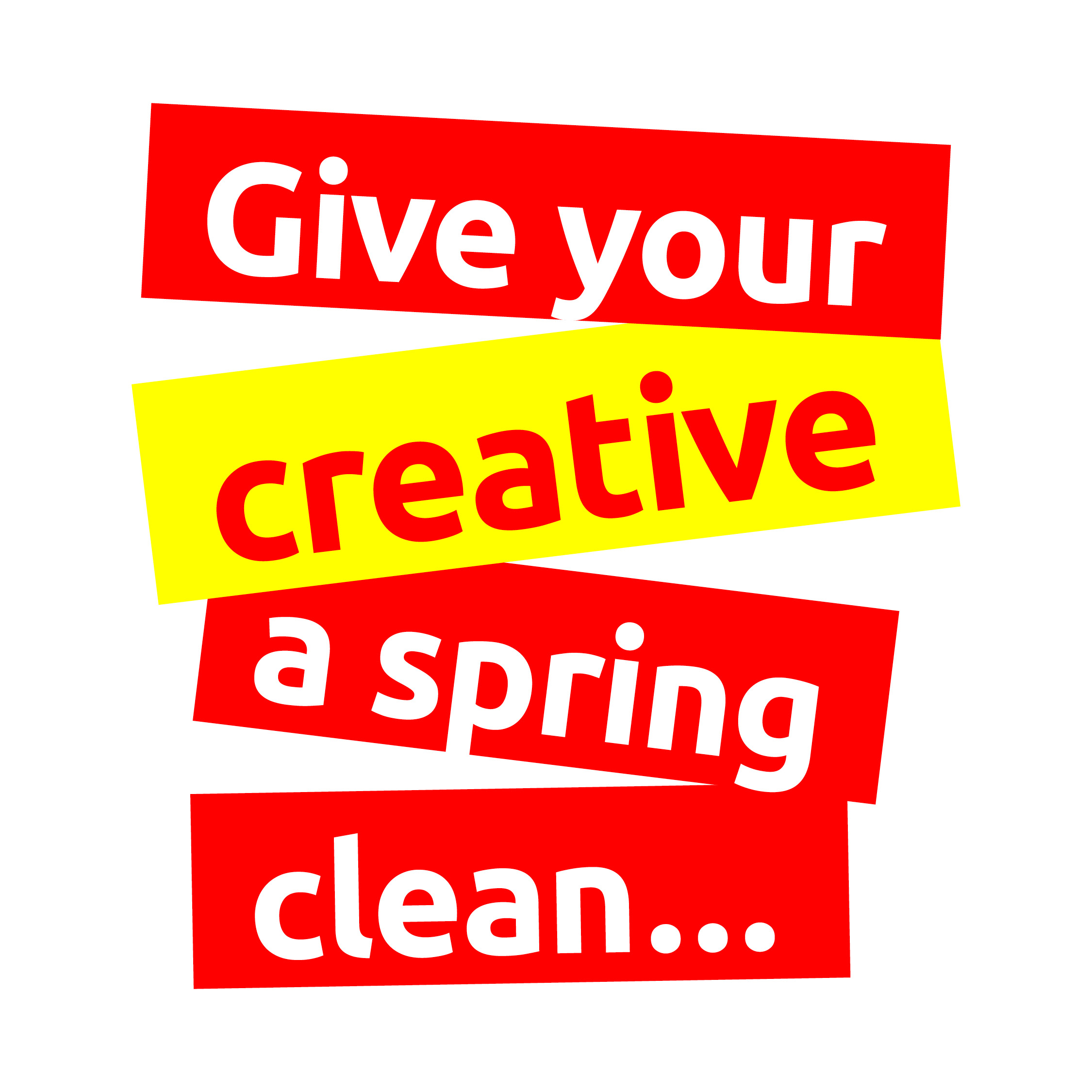 Time for a Spring Clean
Ways Your Content Marketing Can Benefit From A Spring Clean
Consistency is key when it comes to communication but what does that mean for you?
Doing nothing is not an option.
So, with Spring around the corner there's no better time to take action!
In an ever-changing business landscape, how do you keep on top of everything and ensure your actions align with your business goals?
We have access to more content than ever before and it's important you are providing quality content for your customers.
Take a fresh look at your activity; your business is more than just your marketing. How has your recent activity impacted on your business? Whether your strategy is to get more visitors to your website, raise brand awareness or drive sales into store, what does your customer journey and your results look like?
We operate in a world of "Self" – what's in it for me, so what factor! So, you need to address this in the content you are putting out. Look at your content from a customer's point of view – is it:
servicing your customers well
providing useful content
answering questions
solving problems
why? interesting / funny / sociable
Plan > Create > Do > Evaluate > Act >
Has your marketing increased sales, enquiries, traffic to your site or footfall into store?
Don't just look at stats, but also speak to your teams; marketing, sales and services team…
Insights and Analytics – what content performs better?
How has your marketing activity impacted on sales? Has basket spend increased?
Are your footfall figures up? What drives people into store?
Are the channels you are using right for your customers? What platforms work best for you? And which ones are not working?
Are you attracting new employees? Would you want to work here?
It's not always about scrapping what you have done and starting from scratch with your marketing. You've invested your time and money to get where you are now, so small changes can make all the difference.
Ways we've been helping some of our clients this year…
1. Website design tweaks, cosmetic makeovers and content refresh
energy-innovation.co.uk & discountsstovesandfires.co.uk websites had both only been developed three months prior to the business owner speaking to the Five Talents creative team.
The Brief: Address the speed of both sites, improve SEO, help drive sales and review the look of both sites.
The Solutions: A plan that aims to build on what had already been developed, to maximise results on spend going forward. A two phased approach:
Phase 1: Both websites optimised, design tweaks, layout changes on some pages to improve customer experience and stronger CTAs.
Phase 2: Online Advertising based on a fixed monthly fee, Split Testing providing content on a weekly basis to support campaigns.
Results: Phase 1 completed in January; the site has seen an increase in speed, rankings and visits. Phase 2 of the project commenced Feb 2019; we can see higher click through rates with online advertising initiative.
Energy Innovation – Before website refresh
Energy Innovation – After website refresh
2. Designed e-shots and templates
Personalised real-time messaging
Targeted to segmented customers
Quick turn-around
Track success
Cost effective
Yes, there are many tools and platforms that can be used for eMarketing and many of our clients use them. However, the person doing your eshots may not be a designer. Our team create and produce designed eshots or templates, to a brief and budget that helps you make a maximum impact with easy to digest content.
Many of our clients ask us to produce the design and set-up the eshot for them to send out themselves using their own bespoke or third-party platform, such as Mailchimp.
Bluestone Leasing – Eshot
3. Social Media campaigns; bespoke imagery and infographics
We live in a visual world – image is everything and people want original content. High quality and stock images are the norm for supporting content. But using stock images does have a down side; you are not the only person using the image and high-quality photoshoots are not always feasible. Bespoke designs and graphics that are created to your brief and budget can help.
Designed campaigns provide you with affordable unique content, that can be branded and repurposed for different platforms. Everything is considered, from impact to layout, and is on brand.
We're producing content daily for clients in the Holiday & Leisure, Financial and Education sectors.
4. Facebook adverts
Facebook has over 2 billion active users. Quite simply, if your customers are on Facebook your potential customers are there too. Paid Advertising on Facebook can be a great use of marketing spend to reach new customers. We work with you to establish a plan and set-up the campaign.
Parkdean Resorts – Social media campaign
5. Ideas and design concepts to support in-house marketing / design teams
We can help with your creative vision and ideas.
We are often asked to provide creative concepts and ideas for internal marketing teams who have their own designers, graphics and web teams but just need the big idea or visuals to progress and develop. We don't get involved in the campaign rollouts – we provide the assets and files. Such as:
Brochure Covers
Website Banners
Social Media Graphics
Infographics
Ad Campaigns
White Rose Maths – Social media templates for the in-house marketing team to populate
If you or your team need help with your marketing content, we have a creative team who could help.