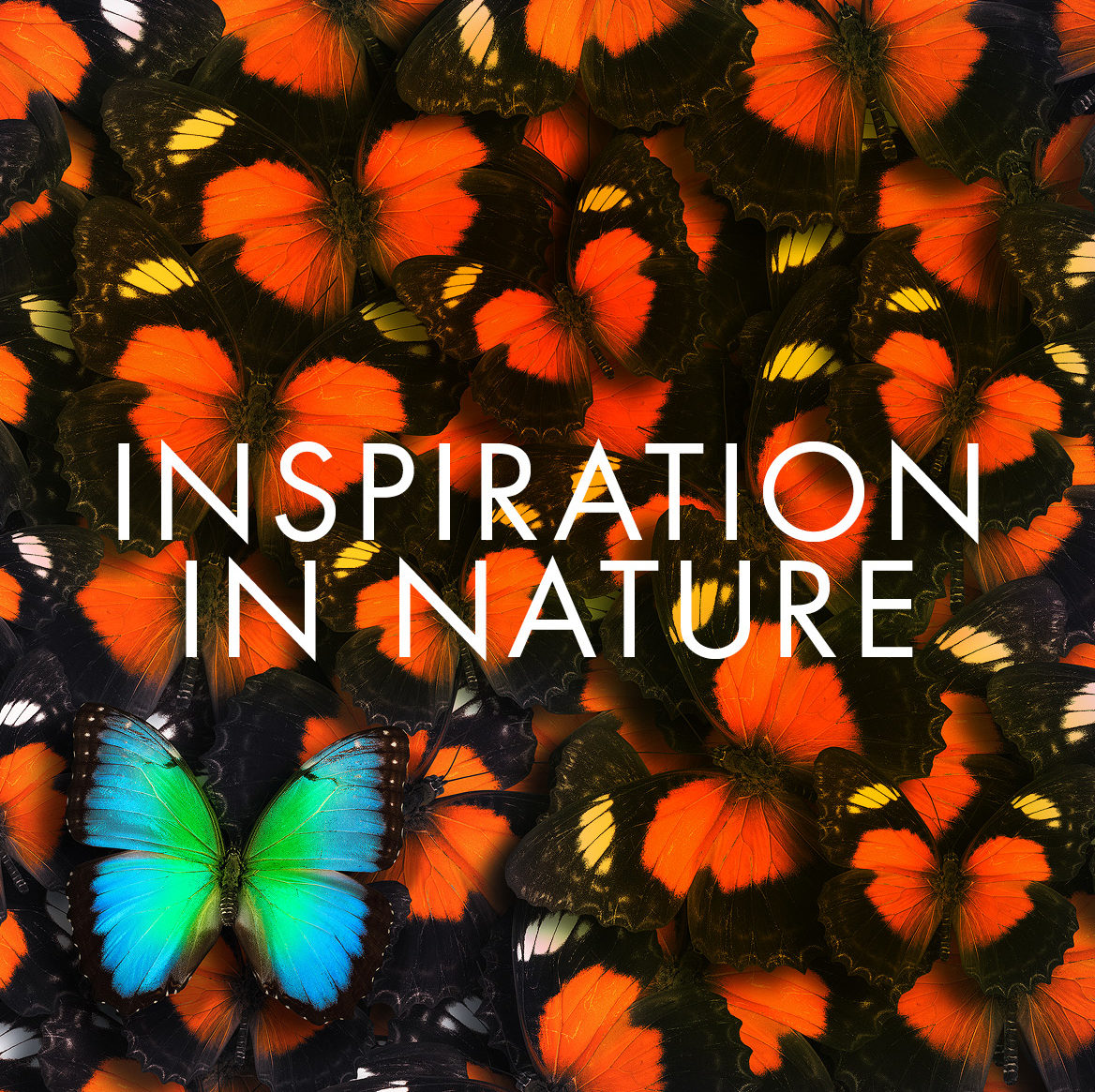 Standing out from the crowd
I LOVE finding inspiration in nature…
We all take nature for granted, things we see every day seem to blend into the backdrop of our daily routine!
On your way home take a closer look at what is happening in nature – raindrops on your car window, cloud formations, leaves, reflections in a puddle, rock formations, the list could go on and on.
We seem to be attracted to the unusual sights in nature like a murmuration of starlings and how fork lightening flickers across the sky, but there is so much more to nature that is missed!
When I'm lacking in ideas I love to take inspiration from nature, looking at colours, patterns, textures and pretty much anything in nature that I actually take the time to look at and study… If only spending a few minutes, you are almost certain to find some inspiration that will spark something of a creative idea, we just need to take the time to look and take notice of the natural world around us. Pick something in nature, take a closer look to see what it has to offer.
Spider webs, butterfly wings, ice formations, leaf patterns are just a few things that have inspired many over the years in design …and technology.
Consider all the intricate details and variety in nature… Animals can be a great source of inspiration… look at the detail in a cats iris, a birds feather, even the detail of fish scales! You just have to see how these have been utilised throughout the fashion industry to see how nature has inspired creative people.
Being a creative, I have the freedom to take elements of nature and take risks, using nature to create interesting designs, whether in a branding exercise, a company brochure or website design… Flowers don't have to be pink, and leaves don't have to be green! As a creative designer, I love having total freedom to create, so why not take risks and produce work that stands out from the crowd?
By Ade Prosser, Managing Director
Shameless plug here to contact us at Five Talents if needing inspiration for your next project!
Feeling the Summer Vibes? We'd love to help you with your next project. Give us a call today on 01422 254312 or contact Natalie, Client Ambassador on nat@fivetalents.co.uk