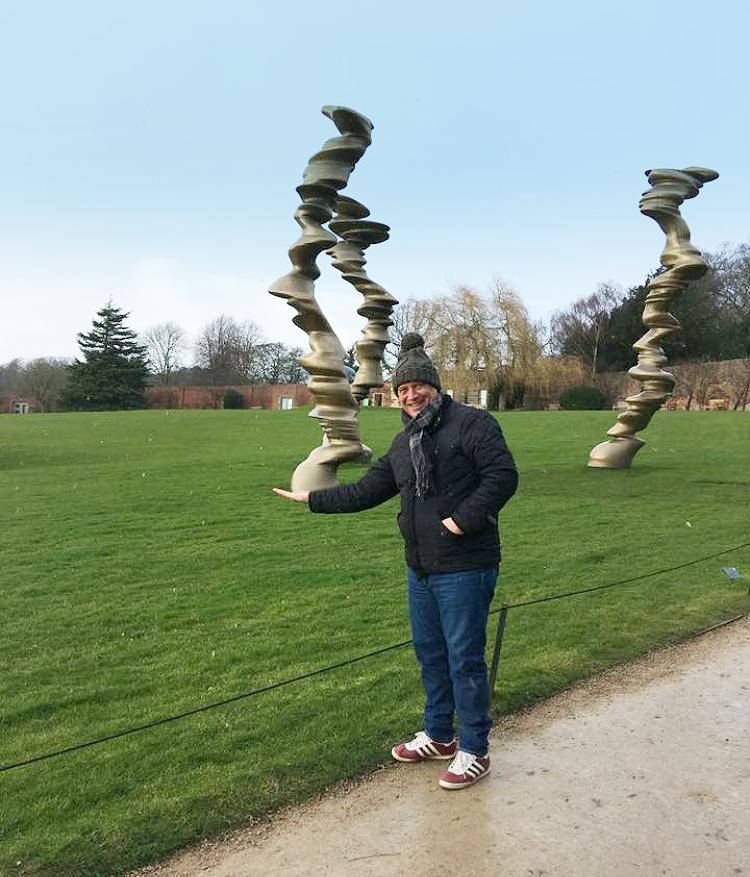 On The Spot: Steve Riley, Creative Director
Firstly, why did you choose to take the position as Creative Director at Five Talents Creative?
Meeting Ade, I instantly knew that we would make a great team. Both passionate about what we do, both competitive, both had vision of how we want to talk to clients and both like a bit of banter.
Describe a typical day for you.
The day starts with a 40 mile magic carpet ride along the M62, cruising at 50mph, before coming in to land at creative central, sunny Elland. Before entering the creative nerve centre, I look across the River Calder, on which the office sits and admire my daily view. Emails and correspondence out of the way, I strive to achieve my creative vision and inspire my fellow creatives to enjoy the creative process, enjoy the challenge of a tight brief and express themselves through the art of design.
What has been your biggest achievement to date?
Working within an evolving, digital world I am proud of developing a skill base for Five Talents to service an ever increasing digital need. Five Talents has evolved over the last six years to offer a design for print and digital solution. We combine creative thinking with down-to-earth business sense. We deliver exactly what you need – dazzling design. And no drama.
What is the one thing you are most proud of?
From a personal point of view my family. From a work point of view…representing England in the World Mince Pie Eating Competition!
If you could go back and speak to your younger self when starting your career what would you say?
Just be yourself. Take advice but don't let it get in the way of your dreams. Dance like no one is watching. Make tea really badly. Never look back in regret but move on to the next thing. A setback is never a bad experience, just another one of life's lessons.
What advice would you give to people wishing to pursue a career in the creative industry?
Trust yourself. Stand up for design work. Don't over think the brief. "Everything matters, but nothing matters that much." I read this somewhere, and love it because it strikes just the right balance. And remember that the best in life is yet to come!
Le Corbusier (a Swiss-born designer) sought to impose a rational order on the chaos of the world through design. He believed that pure design could offer a lesson in how little is needed to achieve happiness. His designs share a clear sense of space and structural order, underlining the beauty in harmony, proportion and simplicity. I strive for this perfection in my work and under pressure use it as my mantra.
My simple passion for all types of design.
What do you like doing for fun?
I work hard and play hard. Eating, drinking and partying is my weekend hobby when I'm not walking around a gallery!