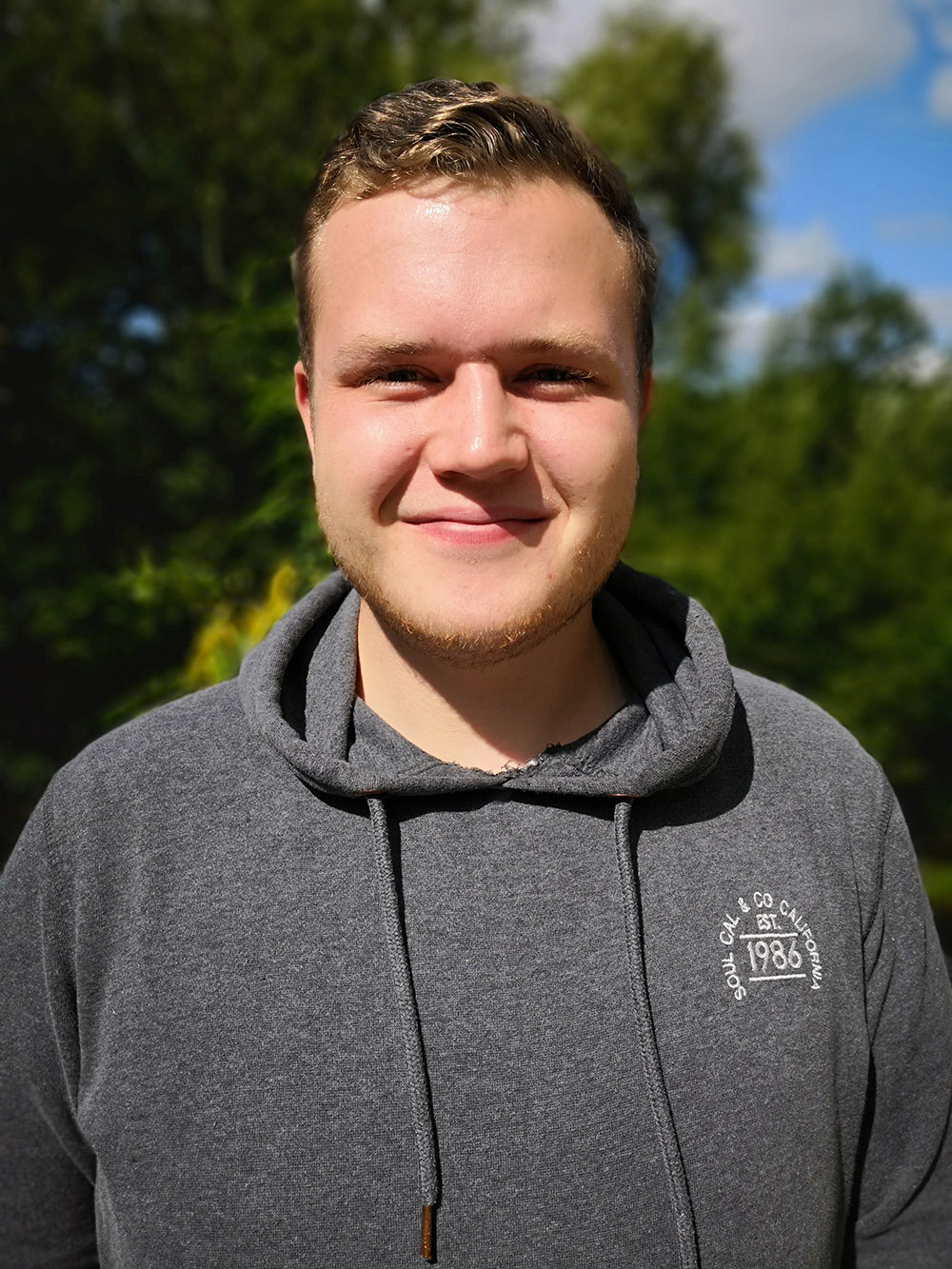 Growing in the right direction, 6 become 7.
Welcome to the team Ryan.
Five Talents had been looking for a website developer to work with our inhouse web team. It was important we found the right person, with the right skills set who could support the growing digital side of the business and bring fresh ideas to the table.
On meeting Ryan and browsing his portfolio, Ryan's passion for programming and skills were exactly what Five Talents team were looking for. Ryan will be working closely alongside our team of creatives and developers to help deliver client projects.
On The Spot: Ryan Colley, Web Developer
Firstly, why did you choose to take the position as Web Developer at Five Talents Creative?
After first meeting some of the members of Five Talents at my end of year university showcase and learning that they were interested in offering me a role with them, I have been excited to get in involved with a team that supports each other to create genuine creative design and also a company that I believe can help me learn and development in the industry and achieve my personal goal of becoming a full stack developer.
What has been your biggest achievement to date?
For me, my biggest achievement to date has to be graduating from university this year with an upper second class degree. This is something that I have worked very hard for and proves to me that hard work really does pay off.
What is the one thing you are most proud of?
The one thing that I am most proud of is, despite facing some challenges during my time in education, such as changing college and university, I have still managed to get my degree, be accepted on to my masters course and have now begun my first job in web development.
There are many things that inspire me, and I also like to look for inspiration in many different places. I am an avid reader and always try to keep up to date with the latest technological developments, seeing the latest processes and the ways in which people develop inspires me to find new ways of creative thinking and designing for the web.
My main drive is probably my personal goal of becoming a full stack web developer and my plans to one day run my own team or even my own web development business. I am constantly striving to improve my skills in all areas of web development and to improve myself as a person and an employee.
What do you like doing for fun?
There are loads of things that I like doing for fun, for me the main thing about fun is that its relaxing in the sense that my mind is taken away from thinking about work and I have time to enjoy being with my family and friends. I love eating out and trying new foods and I also enjoy movies and a good box set but my favourite thing to do is read and I enjoy reading all different kinds of books from history to fantasy and most of all escaping for a few hours.