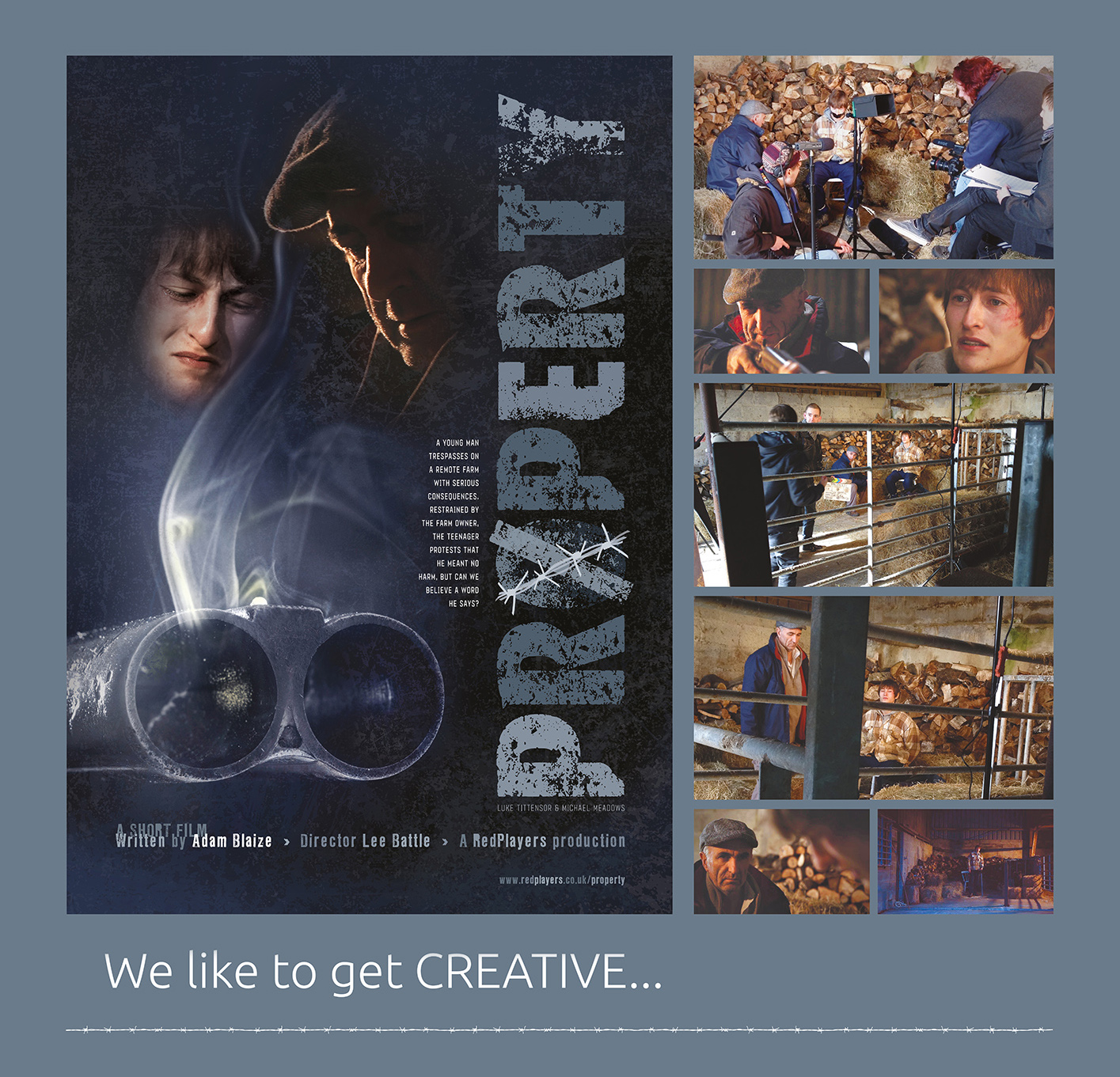 "I am a creative after all!" – Ade
A chance to spread our creative wings?
Red Players Arts & Media is a Manchester based theatre and film company founded by Artistic Director Lee Battle.
As a production company, they are passionate about the creative output of innovative work with integrity for live performance and recorded media.
Our brief was to create awareness and intrigue within the promotional poster that would best capture with subtle clues as to the film's content without giving the storyline away.
Movie posters are modern works of art.
The movie poster is still the main medium for advertising film, and some of today's posters offer the finest in colour, art and graphic detail and many are deemed collectors items.
Since the inception of cinema, movie posters have been used to promote films and create buzz. Just as the style of cinema has evolved, the design style of these promotional posters has changed too. Poster printing was also a hard thing to get over in the early 1900s, the prices for the promotion images were high and not always easily printed. However things have changed in the modern day and age, the movie posters of the early 20th century are a far cry from what we see at the cinema today.
The successful outcome for this project was that the finished poster was well received by the client and more than met their brief and expectations!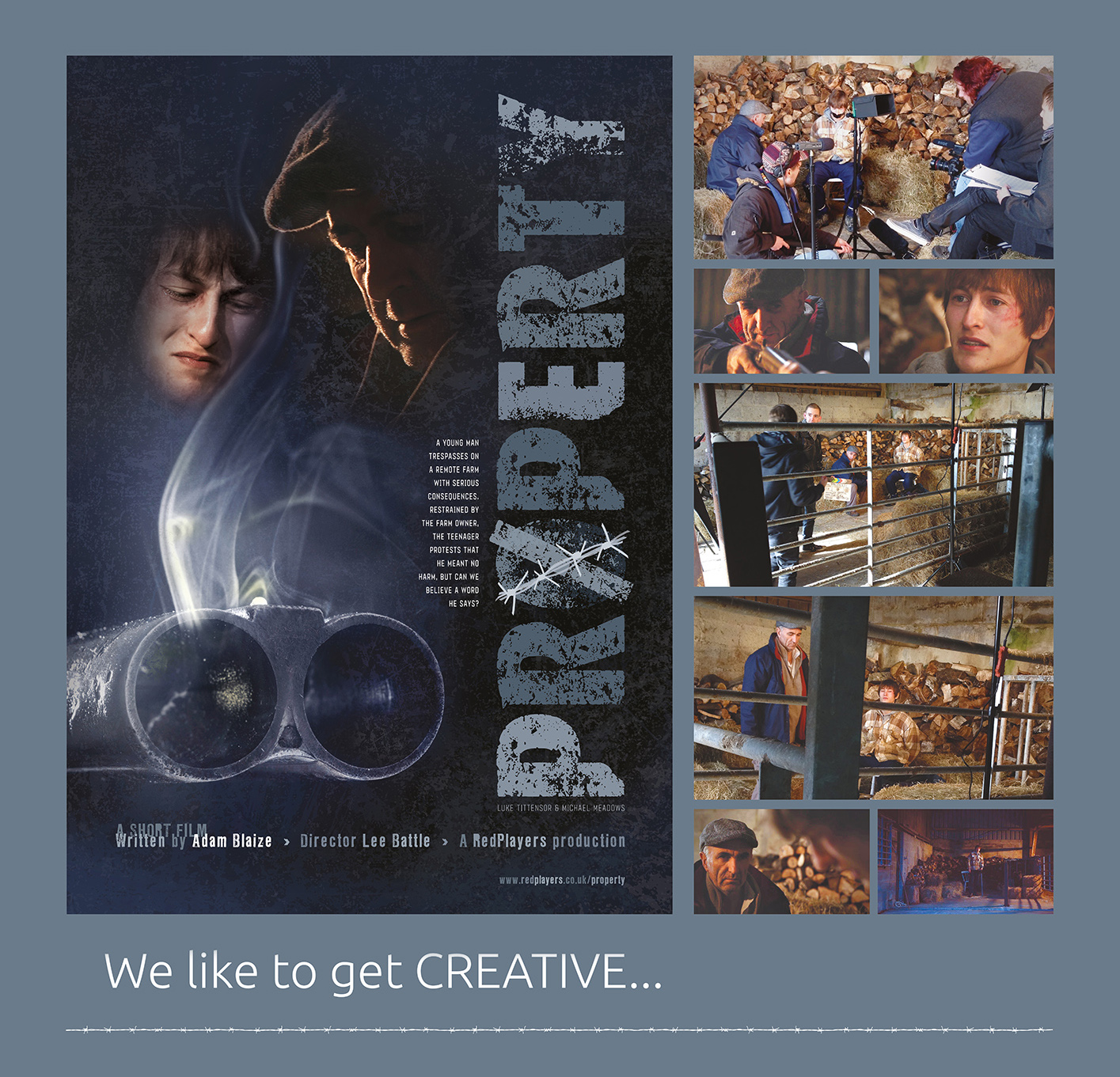 "It's not often we get an open brief, so when RedPlayers asked me to produce the promotional poster for their short film drama (Property), I was more than happy to help… I also cheekily chipped in on the film direction – I am a creative after all!"
Ade Prosser