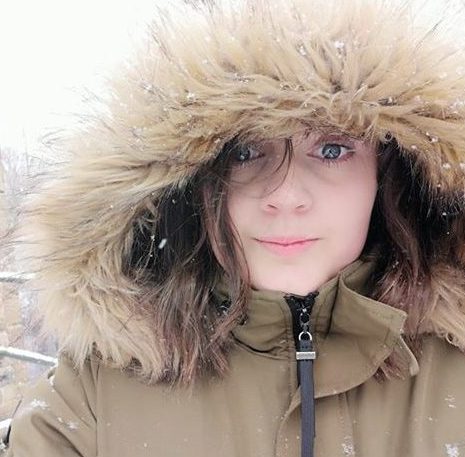 On The Spot: Andrea Cooper, Designer
Firstly, why did you choose to take the position as Designer at Five Talents Creative?
At the time of applying for the job of Designer at Five Talents, I had been working freelance for several months. While I enjoyed working for myself I was missing the feeling of working in a team and learning from other creatives, and when I first met Ade and Steve I loved their enthusiasm and the fact they didn't take themselves too seriously. I was also interested by the types of work they did and their varied client base. Having come from a property marketing background, I was looking forward to working on a wide and diverse range of briefs.
Describe a typical day for you.
No two days for me seem to be the same working for Five Talents. Some days I will find myself working on print briefs for some of our travel or education clients with Steve, others I'll be assisting Giles with the front end of building websites, and other days I'll be working with Dan on email campaigns. This mixed approach to work is one of the things I like the most about working at Five Talents, but I also enjoy the freedom of the briefs I see through from start to finish. I keep myself going throughout the day by going for a walk and some fresh air every lunch time, no matter what the unpredictable Yorkshire weather is doing.
What has been your biggest achievement to date?
During the second year of my degree at Leeds College of Art I went through a period of feeling like I was struggling with ideas and was questioning whether I wanted to carry on with a career in design. In the midst of this we were asked to enter the D&AD student awards as part of one of our modules of study. I remember reading one of the briefs and having a sudden burst of inspiration. I then asked a friend to collaborate with me on my idea and together we won a Best of Year award. The feeling of knowing my idea got us that far gave me the confidence to continue with a design career.
What is the one thing you are most proud of?
This has to be my multiple volunteering trips where I've built a playground in a children's home in Uganda, taught lessons in a pre-school in South Africa and spent a year volunteering with a children's charity in Denmark.
If you could go back and speak to your younger self when starting your career what would you say?
I only graduated from university in 2014 so I'm still at the beginning of my career, but I'd tell myself not to worry about asking questions, and to have more confidence in my own ideas.
What advice would you give to people wishing to pursue a career in the creative industry?
Collaborate and learn from as many other creatives as possible. Realise that you might not find every brief exciting and that not every piece of design will be a portfolio piece. Keep yourself inspired but understand it's also fine when you need a break. Make sure you retain a good work/life balance.
I think all sorts inspires me when it comes to creativity. I find inspiration in reading the news every day, collecting all sorts of images on Pinterest daily and watching lots of documentaries.
My ultimate goal has always been to use my design skills to benefit others, so remembering this is always what keeps me going.
What do you like doing for fun?
Photography and exploring new places are two big passions of mine, and I love planning adventures – the next one is going back to Uganda for Easter…  I can't wait! I also love collecting and reading recipe books and magazines, even though I'm a hopeless cook, and watching documentaries and crime thrillers.