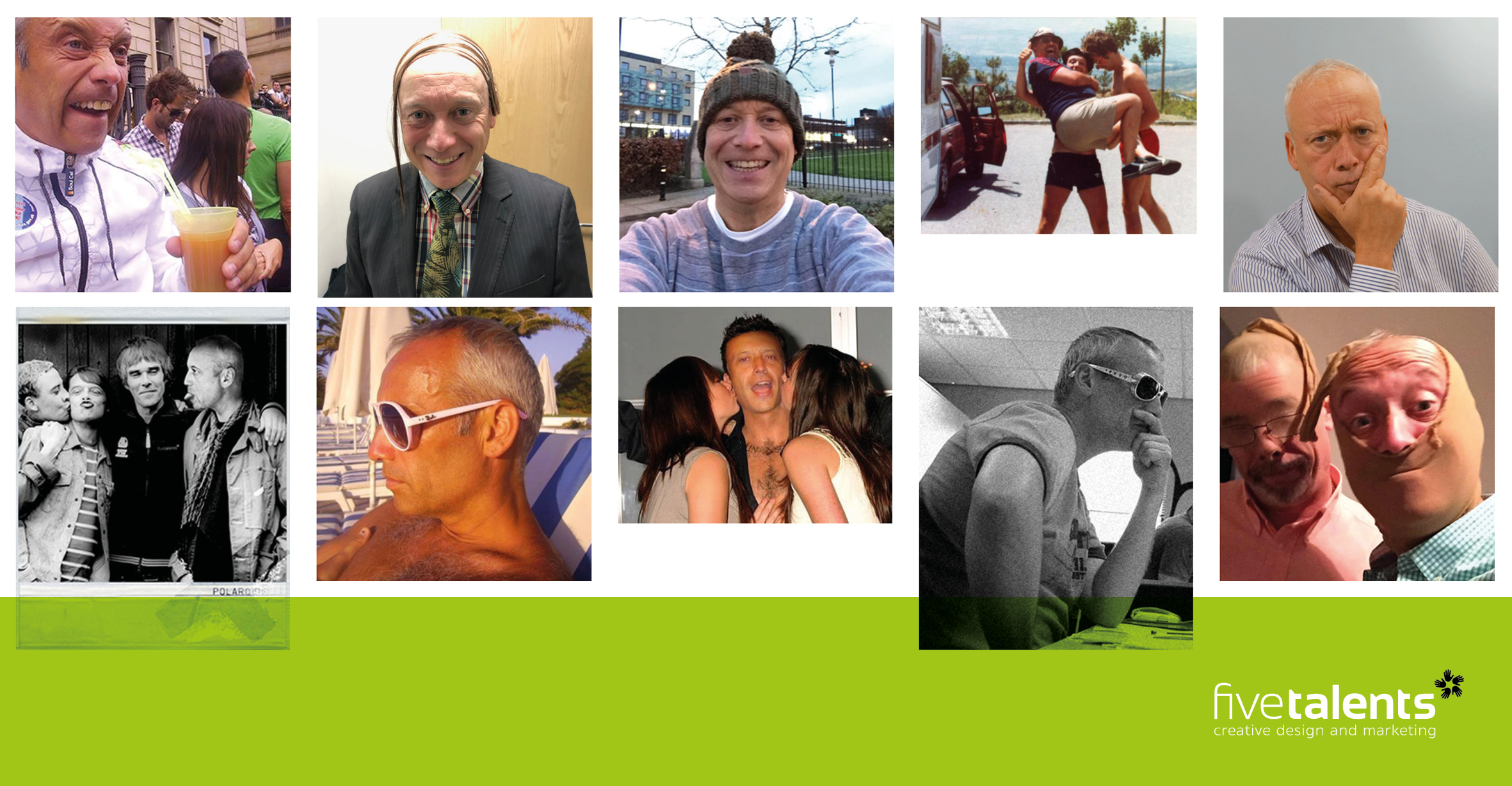 Interview with Steve: Creative Director! What's that?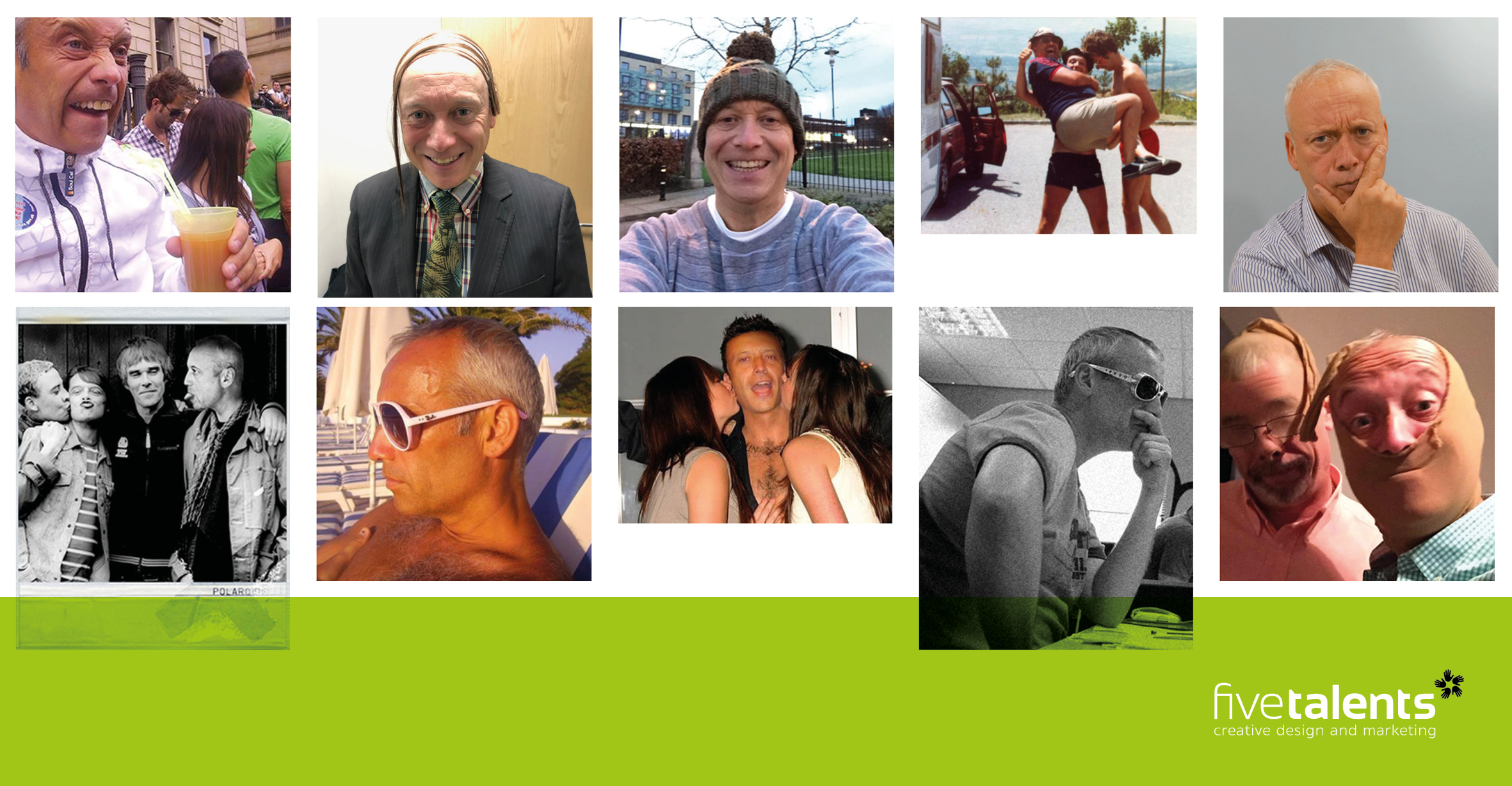 Growing up, with a hint of creativity, your teachers/careers advisors may show you down an obvious path, directing you towards: photography, architect, designer, fashion or art teacher!
Creative Director! What's that?
Who would even know what that means or what the job entails? Steve tells us more about his career and what traits and skills you need to become a Creative Director.
Tell us a bit about yourself?
I'm 25+ years old (in my head!) father of two kids with a partner of 12 years. Travel junky, Adidas trainer collector that likes to work and party hard. I do what I love and I am lucky enough to have always been able to live off it – ranging from photography, content creation, social media, art direction, and most of all delivering creative solutions to great clients.
Your official title is 'Creative Director' – what do you do?
I work for a SME, so most days are different and challenging! I direct visuals and communications going to our lovely customers, printed or digital. Marketing materials, social media campaigns, content creation and brand development in multichannel markets online and offline is part of the remit too. My creative brain is always seeking for new problems to solve.
How is a Creative Director different than an art director?
I am an In-House Creative Director (CD), but in the case of big advertising agencies they may have several Creative Directors.
The CD thinks of a concept and visualises the project from the beginning to the end. They outline the phases and guide the team to make sure the results are achieved as expected. The CD normally works closely with the CEO to make sure that both are on the same page.
An Art Director is in charge of the execution of the whole plan. They make deadlines and goals are met and work closely with the rest of the team – web, graphic designers, and copywriters.
How did you get the job you have now?
10 years ago I met an old acquaintance, Richard Bridgwater (Formerly at Orchard Recruitment) at a design conference. We spoke about an agency that was really going places: no frills, down to earth, creative at the core, that was looking to get to the next level. After speaking to the Managing Director, Ade Prosser, I found we had the passion for the same thing… Liverpool Football Club… and the rest, as they say, is history!
What's your average day at work?
I drive from Doncaster North to the office in Elland, Halifax. 8 am start… check emails, social media updates, check in with my creative/web teams on their projects.
The direction after that depends on our focus for the day/week. On a day when we are putting together a specific campaign, I could be in meetings discussing ideas, or doing research on who we are planning the campaign for.
Another day I might be planning, designing, producing, creating, meeting my team, leading from the front, chasing and hitting deadlines, stressing, keeping calm under pressure, cheer leading, praising and all before lunchtime…!
How do you stay inspired and fresh?
I am a very visual person. I used to look online all the time for inspiration, but I don't do that anymore. So many things look the same to me these days. People are making content to a predefined filter or formula to get them more likes or higher on search results.
Now I get inspired the most from things around me. I can go for long walks pick up a leaf off the ground and study it, stare at a tree and its colours, or lay in the grass, look at the clouds seeing how they move and change colours. I am particularly obsessed with sunsets. The inspiration comes from the small things.
What personality traits and professional skills does someone need to be a good Creative Director?
Creative problem solving and applying that to different areas of a business.
When you're working with a team of creatives you need to be a leader, have good communication skills, patience, and sometimes even be a therapist. A lot can happen when you are working with a team and sometimes things go wrong. You need to stay calm and guide everyone.
Sometimes, you'll have an idea for a project, but the execution doesn't work as planned and you'll need to think of alternative solutions on the spot. A good Creative Director must master the art of working with your team's abilities and weaknesses, meeting deadlines and requirements given your particular situation.
What advice would you give to someone who's interested in becoming a creative director?
An active creative mind, breeds creative thoughts. The more you exercise your creativity the easier it gets. Come up with an idea. Plan it. Get some creative people to help you. Visualize the process from beginning to end. You will quickly see it is not just about having a creative idea. You will see how you will be limited by what time and resources you have, and the skills of the team you build.
The more projects you do the more you will improve. I would give this same advice to anyone that wants to do anything, just do it. And keep doing it. Your goal should be to improve always and execute with care and passion.
If you want to know more about me or Five Talents visit: https://fivetalents.co.uk/who-we-are/steve