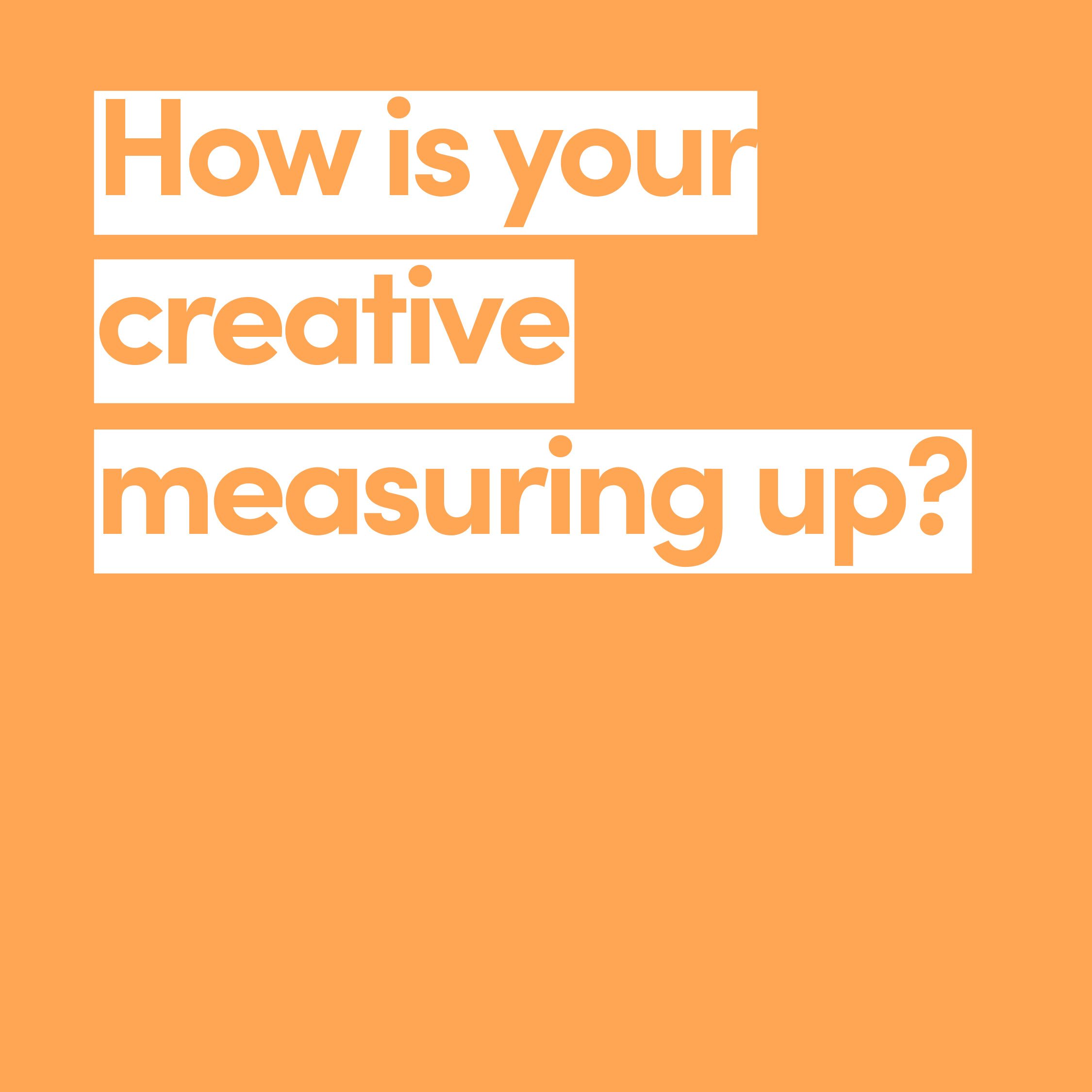 How's your creative measuring up?
One month into 2019, how's your creative and marketing shaping up?
We hope it's moving in the right direction for you and your business.
Your month one quick progress check, take time to check:
what your results look like; from your advertising, marketing, analytics, insights, customer recommendations, feedback, most importantly enquiries and sales results.
your results align with your business plan
your brand is cutting through and stands out from the masses of content and advertising your customers are exposed to each day
you're consistently producing quality relevant content
what tweaks do you have to make to your strategy and/or tactical plan
Stay focused and be consistently great! #2019results
Need help in achieving your goals? Take-up our offer of a FREE no obligation creative health check which could save you time and money in the long run!