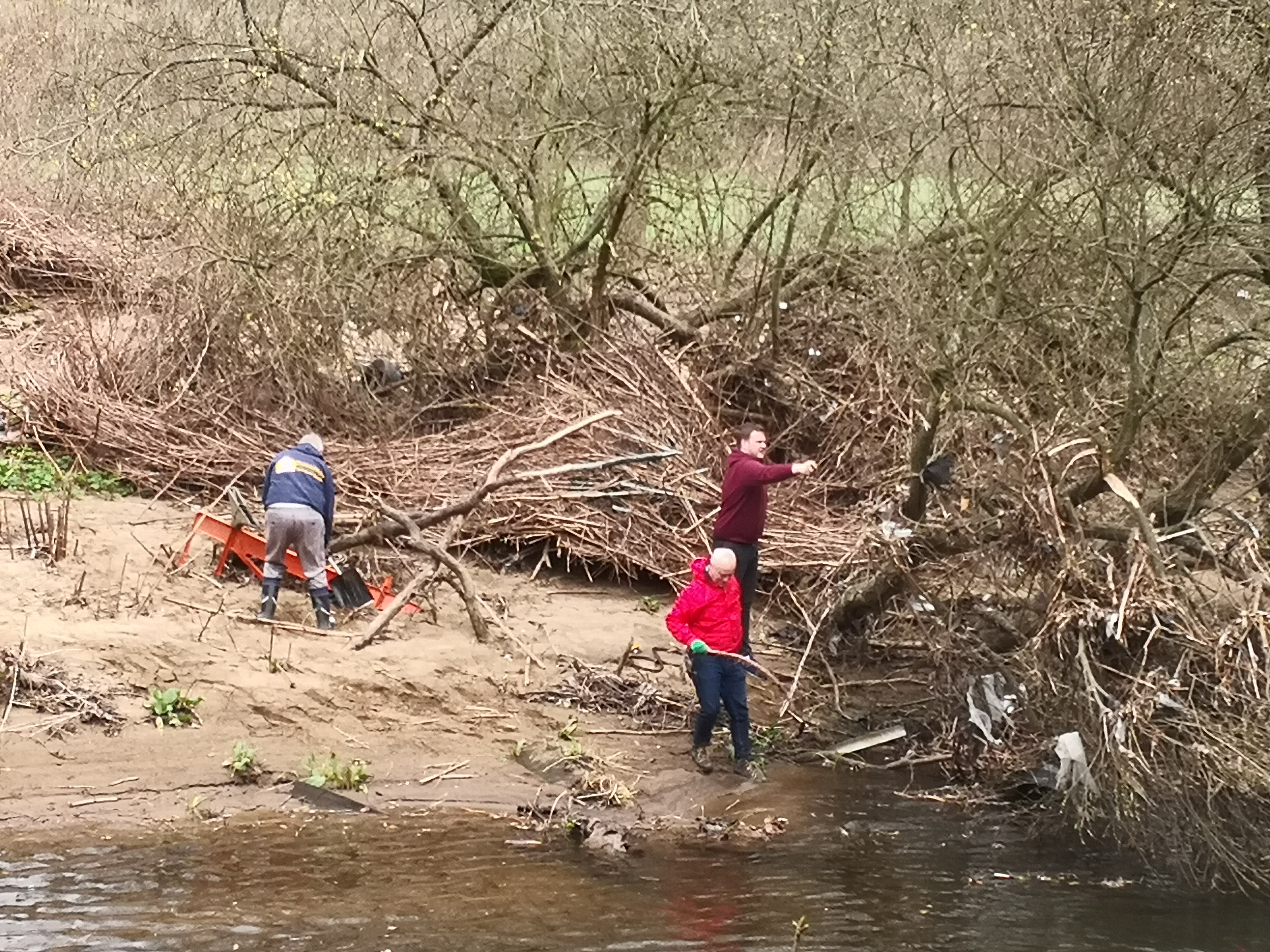 Flood Defences Held, Creatives Clean-Up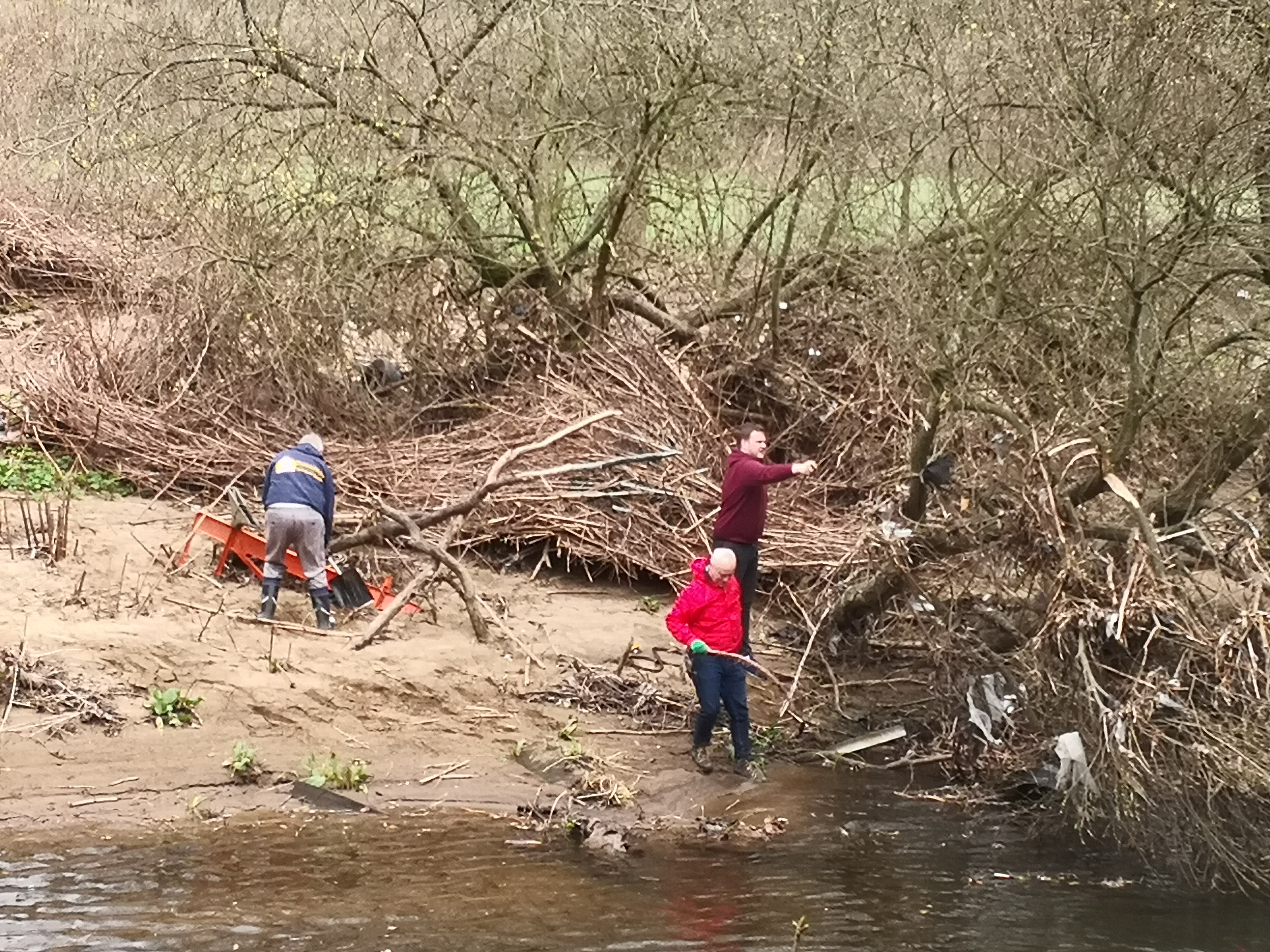 After the devastation of the Boxing Day floods, Five Talents defied the elements and the business has gone from strength to strength in recent years. However, the rising water levels of the River Calder over the past weeks brought the 2015 memories, of the basement studio at Riverside Mills being completely destroyed, flooding back!
Fortunately, the extensive £80K office refurbishment, which included a sump pump, paid off and the flood defences put in place worked.
The team first noticed water levels rising on Thursday 14th and by Friday 15th March office furniture and computers were moved to higher ground. It was a close call over the weekend but fortunately the new flood defences held, and the office remained dry.
Last week as the water levels receded, the banks of the River Calder were covered in debris and littered with rubbish. And, by Friday the true devastation was uncovered.
In true Yorkshire spirit, rather than going to the pub last Friday, the office team took to the river bank outside their office and began the clean-up.
Ade Prosser, Five Talents Managing Director, said "It's a small start, it was hard work but the team pulled together and now we've started where do you stop! We intend to go out again and our next scheduled clean-up is Friday 5th April. So, if anyone fancies coming down to the Riverside Mills to give us a hand, you'd be more than welcome… the more people the merrier! We're only a small team of six so it could take us a while!"
Think your website might need a bit of a refresh? We'd love to guide you through the process.
Give us a call today on 01422 254312 or contact Natalie, Client Ambassador on nat@fivetalents.co.uk