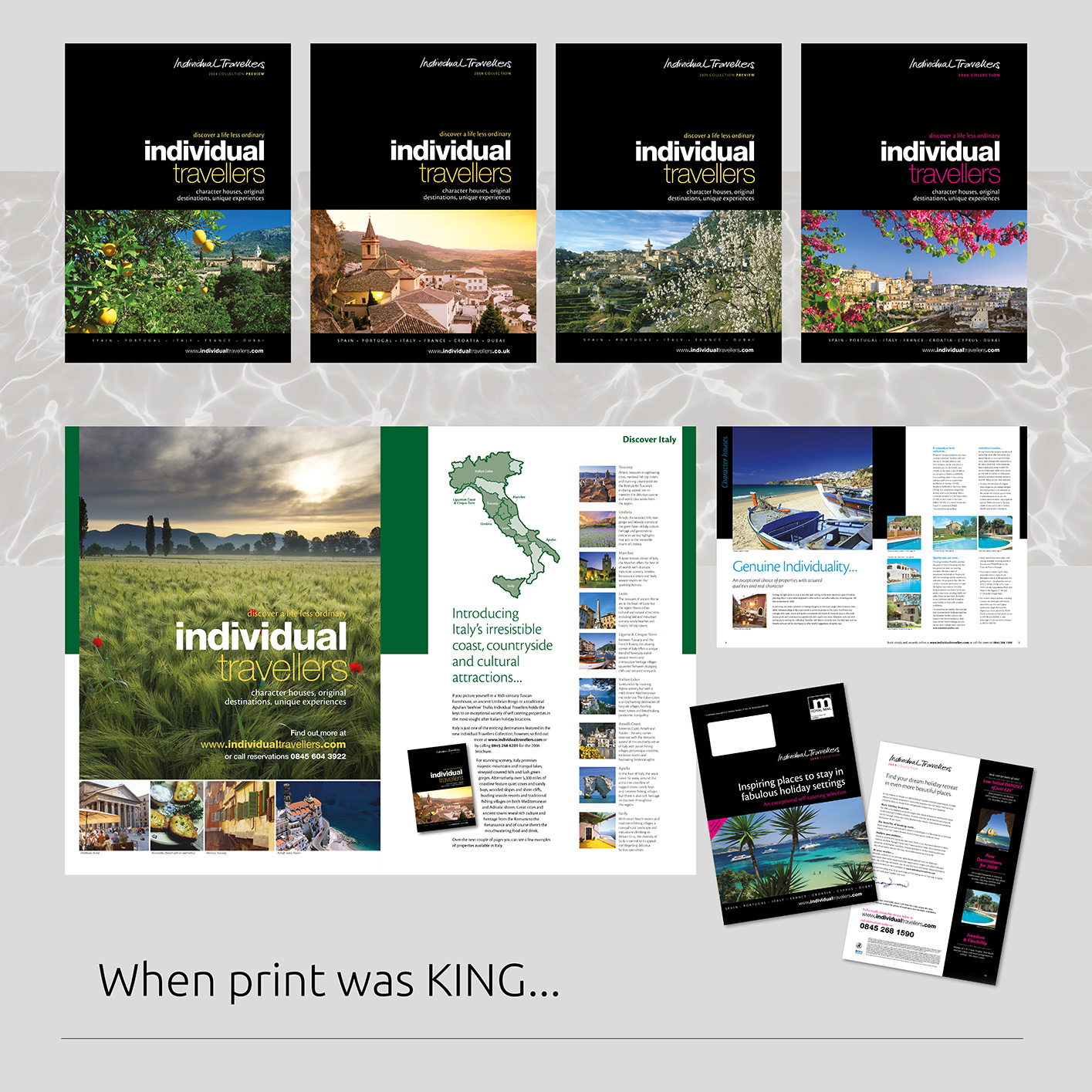 "When print was KING…" – Ade
As individual as the design…
Individual Travellers, now a part of cottages.com, offers a selection of self-catering accommodations for UK holiday makers. The company offers holiday villas, cottages, and farmhouses across Europe.
Our brief was to create a much more modern and unique brand. The challenge was to engage with and excite the existing owner and customer base, whilst attracting new travel savvy holidaymakers to this unique and individual holiday brand.
Is print making a comeback?
While many believe that print has had its day, with digital magazines taking precedence over traditional paper editions, there have been recent rumblings within the industry that paper is making a comeback, as people seek to disconnect from the digital world!
As we become more and more connected, with little or no breaks from social media, emails and the internet, 'screen fatigue' is becoming more common. Users are starting to seek a respite from our almost constant exposure to devices such as smartphones, tablets and computers. This 'switch off' became particularly prevalent with the explosion in popularity of adult colouring books, which peaked around Christmas 2015 and continue to see strong sales.
The expectation is that print publications will complement online content, with a balance of both mediums aiming to cut through the digital 'clutter'.
The successful outcome for this project was that the client enjoyed working on this brand as much as we did and the creative was really well received by the owners and customers too!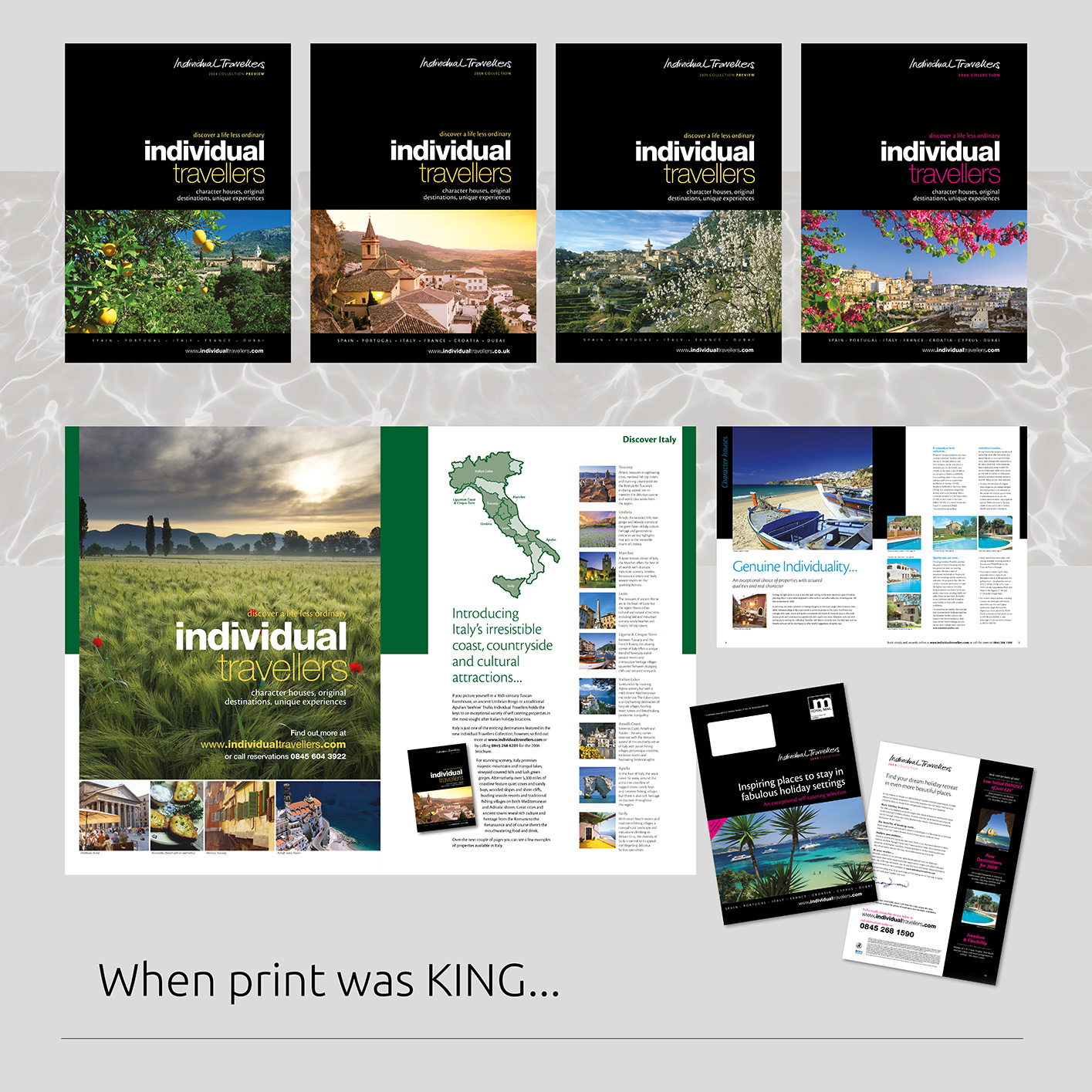 "As we all know the digital age is well and truly upon us… This takes me back to when print was at the core of our business… I particularly enjoyed working on this brand, developing the look by using eye-catching images, colours and typography."
Ade Prosser