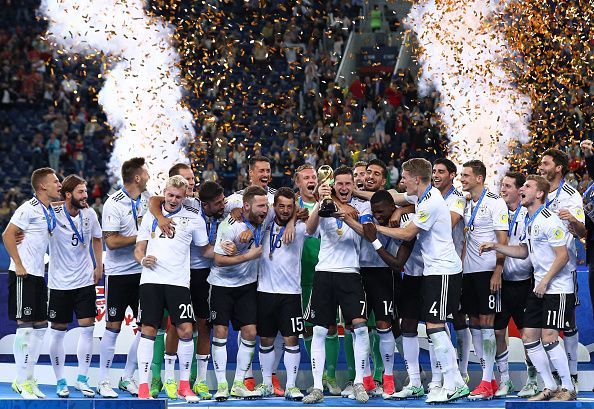 Steve's 5 teams that England need to avoid at the World Cup 2018
The Three Lions will see their chances improve drastically at the World Cup if they avoid these 5 teams.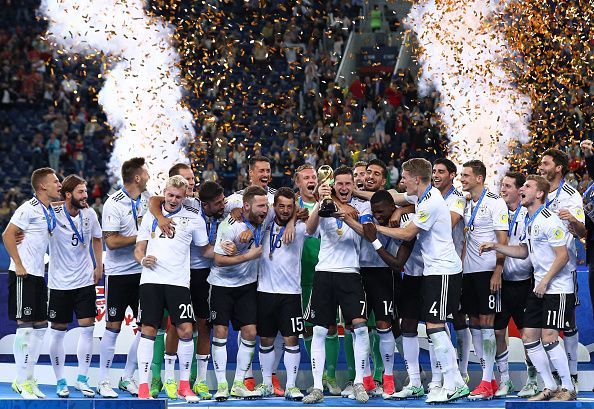 Germany are the team to beat
The Germans and the World Cup. Do we need to say more about why this side can prove to be a danger for England, or for that matter, for any other side in the competition? Germany have a scarily strong squad available at their disposal which was evident at the last year's Confederations Cup.
Germany are the team to beat next year, and with eternal rivals England not looking as strong a unit as their counterparts, Gareth Southgate will be hoping to avoid the reigning champions.
England will look to avoid Brazil at any cost
In the entire qualification rounds around the globe, Tite's Brazil were the best of the lot. The free-scoring Brazilians made a mockery of the toughest qualification group by being one of the earliest teams to book their place in the 2018 showdown.
A terrifying attacking unit along with an experienced backline, Brazil are one of the favourites to win the title and are itching to forget the embarrassment from the last World Cup.
This English side is still a work in progress with Gareth Southgate still being unsure of his best XI and his trusted formation. Whereas, Brazil have a settled look in their team composition and can tear England apart on their day.
Giant killers
The Swedish national team managed a heroic qualification process in their bid to board the flight to Moscow. Firstly, they dumped Netherlands from the group stage to qualify for the playoffs and then against all odds, beat Italy over two legs to reach their first World Cup since 2006.
All headlines were fixated on a tournament without Italy, but Sweden deserves immense respect with what they have achieved this year.
England and Argentina go a long way back
England and Argentina go a long way back if the World Cup encounters are taken into consideration. From Diego Maradona's hand of God to David Beckham's red card in 1998 and redemption in 2002, both these nations have been involved in some of the most iconic World Cup encounters.
Jorge Sampaoli's men had to work hard to have a chance of reaching Russia but with qualification sorted, this Argentina side can prove to be a difficult task for any team in the competition.
After all, undermining any side with Lionel Messi in it can be judged as plain stupidity. La Albiceleste have a point to prove in this World Cup, and it will be best for Harry Kane and co. to avoid them at the beginning of the competition.
Costa Rica can prove to be a tough one to crack for England
Coming second to Mexico in the CONCACAF qualification group, Costa Rica managed to book their place in the next year's World Cup. With a solid defence and a sturdy midfield, many are predicting a decent campaign for the Ticos in Russia. Costa Rica had a dream 2014 World Cup where they achieved their best ever result by making it to the final eight.
Costa Rica topped their group last World Cup, which had the likes of England, Uruguay and Italy. They were the surprise package in the last edition and can prove to be a tough nut to crack.
With Keylor Navas and Gerson Torres at the helm, this Costa Rican side from pot 3 can prove to be a dangerous team.