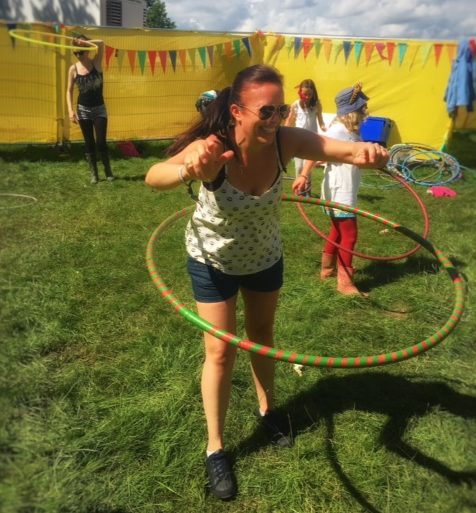 On The Spot: Natalie Gerrish, Business Development
Firstly, why did you choose to take the Business Development position at Five Talents Creative?
To be honest, I wasn't sure whether I wanted to come back into a creative agency again after being in the live events industry for a few years. So, when I got Steve's (Creative Director) call, having known him for 20 odd years from our time working together at Hill Meyer Allen and HMA New Media, I was excited about coming in for chat with Ade Prosser. After meeting Ade and understanding the ethos of the business, I couldn't wait to join!
Describe a typical day for you.
I don't have one 🙂 I spend my day providing advice, support, sharing my knowledge and experience on a project by project basis, generating opportunities based on our strategic and tactical plan, developing relationships with existing customers, face to face meetings with clients and cold calling potential customers.
What has been your biggest achievement to date?
Working for a global manufacturer, winning their perfume brand events for three consecutive years. Back to back events at various locations, taking over well-known five star hotels and transforming their suites in to brand environments. From venue sourcing & budget management to producing the event & room dressing, I will never forget those jobs. They were a killer but so much fun, working with some very talented and amazing people.
What is the one thing you are most proud of?
Still being employed – hehe. I joke but honestly, it is the relationships I have built and maintained over the years. I know I have been very lucky, I have had the pleasure of working with some great people, many of whom have become friends, cheesy perhaps but it's true. I am still working with clients, suppliers and colleagues I worked with when I was first starting out and I am very proud of that 🙂
If you could go back and speak to your younger self when starting your career what would you say?
Don't worry so much, listen to others but just do what you love and enjoy – the rest will fall into place.
What advice would you give to people wishing to pursue a career in the creative industry?
Be confident in your ability, challenge yourself and think what will stop people in their tracks and make them want to employ you. You cannot teach that you just have to prove yourself, believe in your ability and stand by your choices.
Definitely family and knowing I work so we can live the life we want.
What do you like doing for fun?
I love being active, spending time with my family and friends that could be at home with a bottle of Prosecco or down the Pub and if I'm not there you'll find me in the gym, out on my bike, walking the dog or on holiday somewhere fabulous 🙂