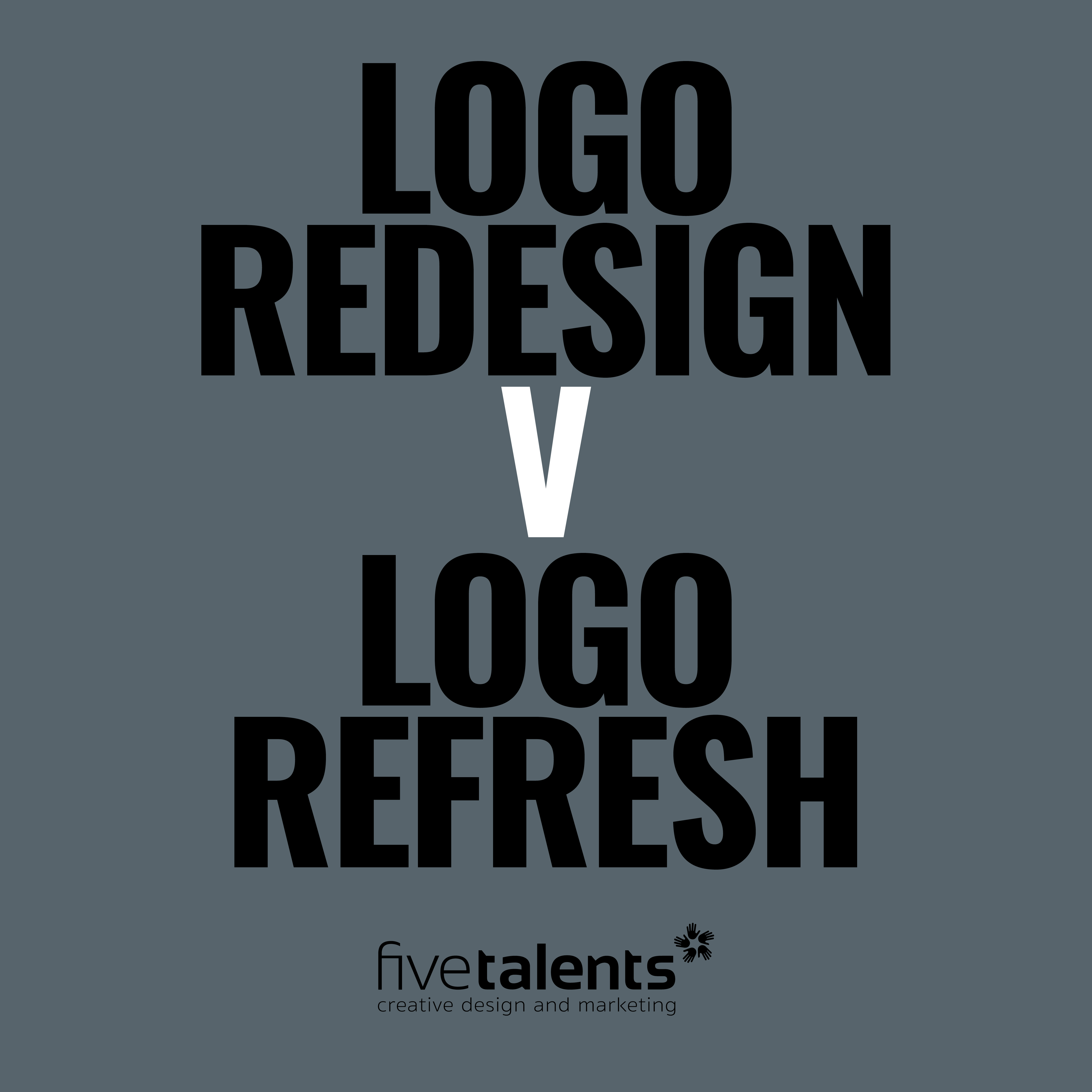 Logo redesign vs. logo refresh: what's right for you?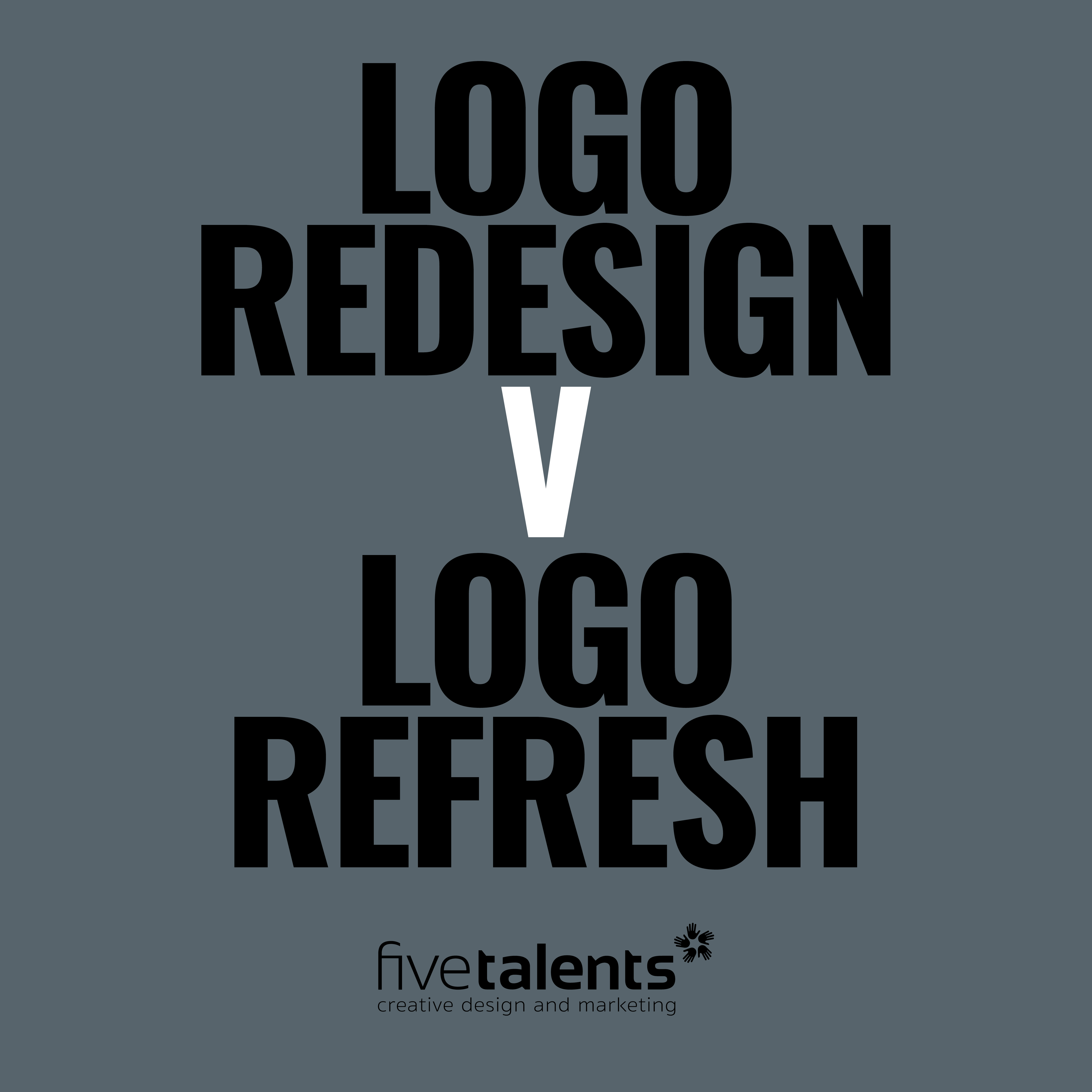 1. What is it about my current logo that isn't working?
Really go for it…Colours, fonts, icons!
2. What elements of the current logo need to stay?
You may be ready to give your logo a complete overhaul, but before you deconstruct it completely, consider the current design elements that are representing your organisation effectively. This may be specific colours, a type style or a certain capitalisation of your company name.
3. Does my current logo have a strong association with my customer base?
A major challenge with redesigning your logo is disrupting the visual connection that your customers have with your old logo. Take some time to understand how your customers are relating to your current logo and explore the possible consequences of a dramatic rebranding. Will your existing customers be confused? If so, is it a risk you're comfortable taking as you work to build a new customer base?
We can help you and talk in a language you will understand: 01422 254312
Email: info@fivetalents.co.uk