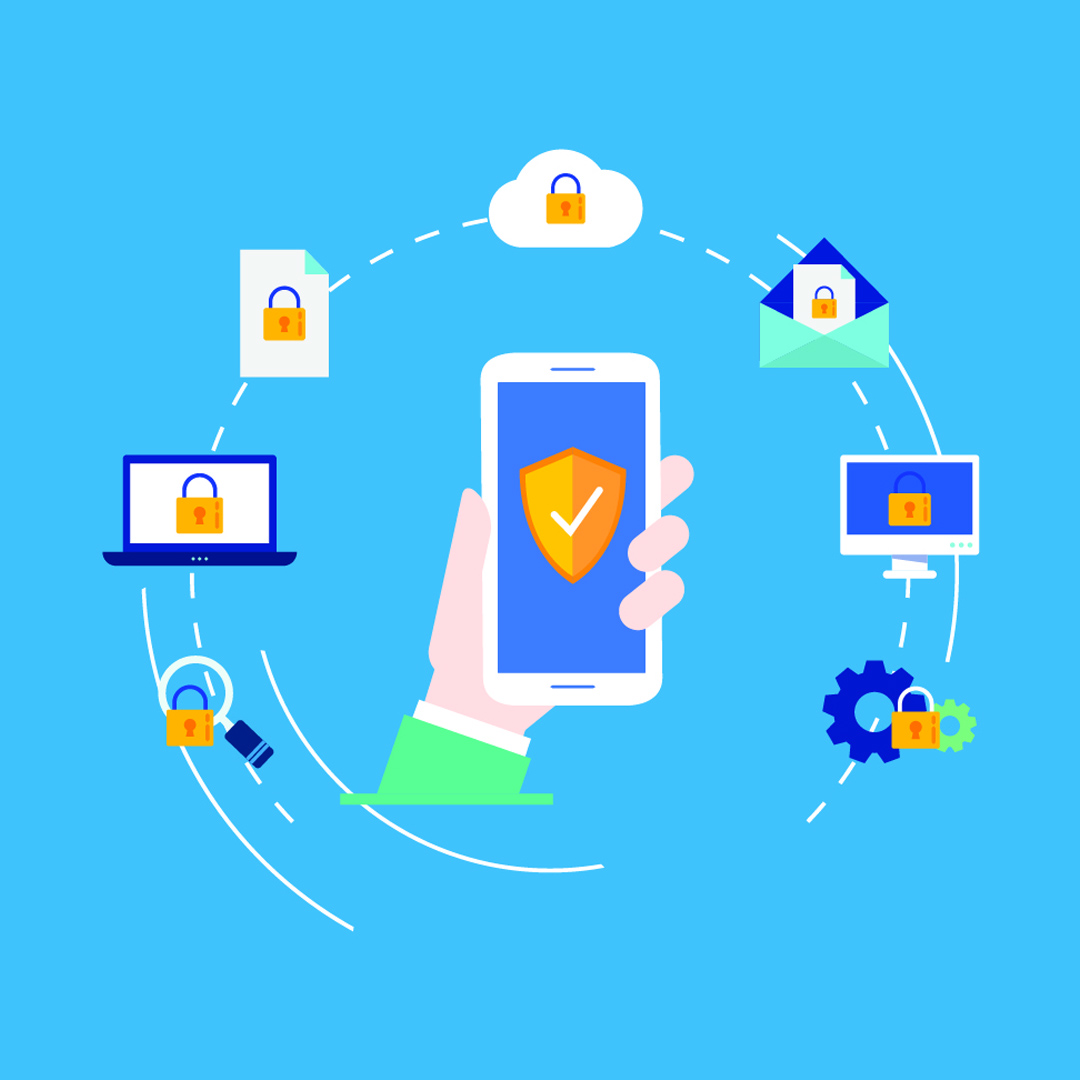 Cyber Security Essentials 2019: Our Top Tips for staying secure in the office and at home!
Here's how to keep yourself protected
1. Making/Keeping Backups
The loss of data can be crippling to a company, whether through ransomware or hardware failure. Having a strong backup strategy in place that allows you to restore your systems to their last safe versions can be a life saver. Implementing a backup strategy will take time and most likely money but the peace of mind it offers is certainly more than worth it.
– A good place to start is by looking at the 3-2-1 backup strategy. Go to the link below for a more in-depth explanation.
CLICK HERE
2. Invest In A Strong Antivirus Solution
Every day over 100,000 new malware samples are created. These can take the form of trojans, potentially unwanted programmes and other malicious software and the best way to protect against these is with a strong and reliable anti-virus solution that is kept up to date to protect against new forms of malware.
– There are a number of factors to consider when choosing the right anti-virus for you and your business. Consider not only the detection rate but also the impact on your systems and the customer support offered by the company. Take a look at this anti-virus buying guide to get you started.
CLICK HERE
3. Implement Two Factor Authentication
Two Factor Authentication, also known as 2FA, is an extra layer of security that ensures people who are trying to log in to a system or a service really are who they say they are. Already widely used, you may have seen an example of this when using some online banking apps, where you are sent a unique password every time you attempt to log in which you then have to enter as well as your normal username/email and password.
– Although not always the perfect solution, this process does significantly reduce the risk of hackers gaining access to your user private information. For a beginners guide to 2FA follow the link below.
CLICK HERE
4. Guest Wi-Fi Networks
Do you often find yourself being asked for the password to your Wi-Fi? Whether at home or in the office, creating a guest Wi-Fi network could go a long way in protecting your systems and data. The main security benefits of a guest Wi-Fi network; firstly, it limits your guests access to your network and what they can see and secondly, it has the added benefit of reducing the spread of malware from guest devices.
Here is a tutorial on how to set up a guest Wi-Fi network
CLICK HERE
5. Be More Aware On Social Media (Especially In The Office)
A big one for 2019 is the impact of social media and how aware people are of how they use social media, especially in the workplace. In recent years social media channels have become more and more abused by cyber criminals; the huge number of users means that creating fake accounts and quickly spreading malicious content has become even easier for these criminals.
There are several ways we can all be a bit more mindful and aware on social media:
– Keep personal information such as address, date of birth and place of work restricted so that only people you know, and trust, can see this information (access to this information makes it easier for hackers to steal your identity).
– Be more selective about who you accept and allow to view your accounts – my advice would be to only accept people you know, otherwise you don't know who could be at the other end of those profiles.
– Clicking on links that may not look quite right or have come from an unreliable source is a big issue and clicking these links should be avoided at all costs, both in the workplace and at home.
6. Protect Your IoT (Internet of Things) Devices
As mentioned in our previous blog on cyber security, the boom of the IoT has created a number of new cyber security issues, so protecting and securing your IoT devices should be a priority.
The three main tips for securing your IoT devices are as follows:
– Password strength – does each of your devices have a strong and unique password that couldn't be easily worked out by someone that knows your personal details? A pet's name is a terrible password and one of the first passwords a hacker would try.
– Disable any unnecessary or unused features that could potentially impact your security and privacy.
– Keep your devices updated! Always make sure that your devices have the latest software and firmware, as this is the best way of ensuring that your devices are secure and stable.
That last tip applies to everything, not just IoT devices. Making sure you have the most up to date software and firmware is one of the best ways to protect yourself, your devices and your (personal) data.
7. Passwords
By 2020 it is predicated the average internet user may have up to 200 different online accounts with different companies. This means that potentially there could be 200 websites where you must enter a username or email and a password. Who is going to remember over 200 different passwords? This explains why a lot of people still use passwords such as '123456789' or 'password' or some other variation, a 5 instead of an S anyone?
Continually using the same passwords for our profiles leaves us scarily exposed to hackers, especially if we are using very weak passwords across multiple platforms and profiles. This is where the use of something like a password manager could potentially come in handy. Some of the features of these password managers are:
– Create and store highly secure passwords on the fly
– High levels of encryption
– Cross-platform support
– Customisable password generators
Follow this link for the best rated password managers for 2019
CLICK HERE
8. Create Security Awareness
Putting all these security steps in place would be almost pointless if the people within your company or at home had no idea what they were for or why they should be using them. Incompetence can leave you as exposed as using your name for your password. Creating security awareness is essential for keeping yourself and your business secure.
Keeping all your employees trained and aware of the business cyber security policy is a must, as one breach or leak could leave your entire business exposed. Creating a cyber security policy with all the do's and don'ts is essential practice for all businesses, making all your employees new and old aware of this policy is even more important.
9. Testing
This is probably the most crucial step. Before you can start implementing some of the above security tips it is essential you know the current state of your system's security.
Some simple questions to ask yourself first:
1. Is your website secure?
2. Are all your systems secure?
3. Are your systems protected by a firewall and when was this last updated?
Carrying out a comprehensive system vulnerability test is a great place to start. These tests are designed to carry out full security tests on all your systems; using the methods used by hackers, they mimic the attacks and identify any vulnerabilities within your systems.
Once these vulnerabilities have been identified, steps can be taken to increase security, harden defences and prevent these attacks being carried out for real in the future.
10. Resist The Urge To Be Static
The most important thing once you have all your security steps in place is that you resist the urge to remain static! You can be forgiven for thinking that having all the latest cyber security processes and defences in place means you will be protected for the foreseeable future. Unfortunately this is just not the case. As soon as one piece of malware is detected and blocked another, often more advanced, version is there ready to take its place.
Cyber security threats are constantly changing and adapting, this means that your policies and protection should be too.
Are you secure? Get checking now!
We have an experienced in-house web development team who would be happy to talk through any concerns or queries you may have.
By Ryan Colley, Web Developer
If you're concerned about your website security and want to have a no obligation chat, give us a call today on 01422 254312 or contact Natalie, Client Ambassador on nat@fivetalents.co.uk