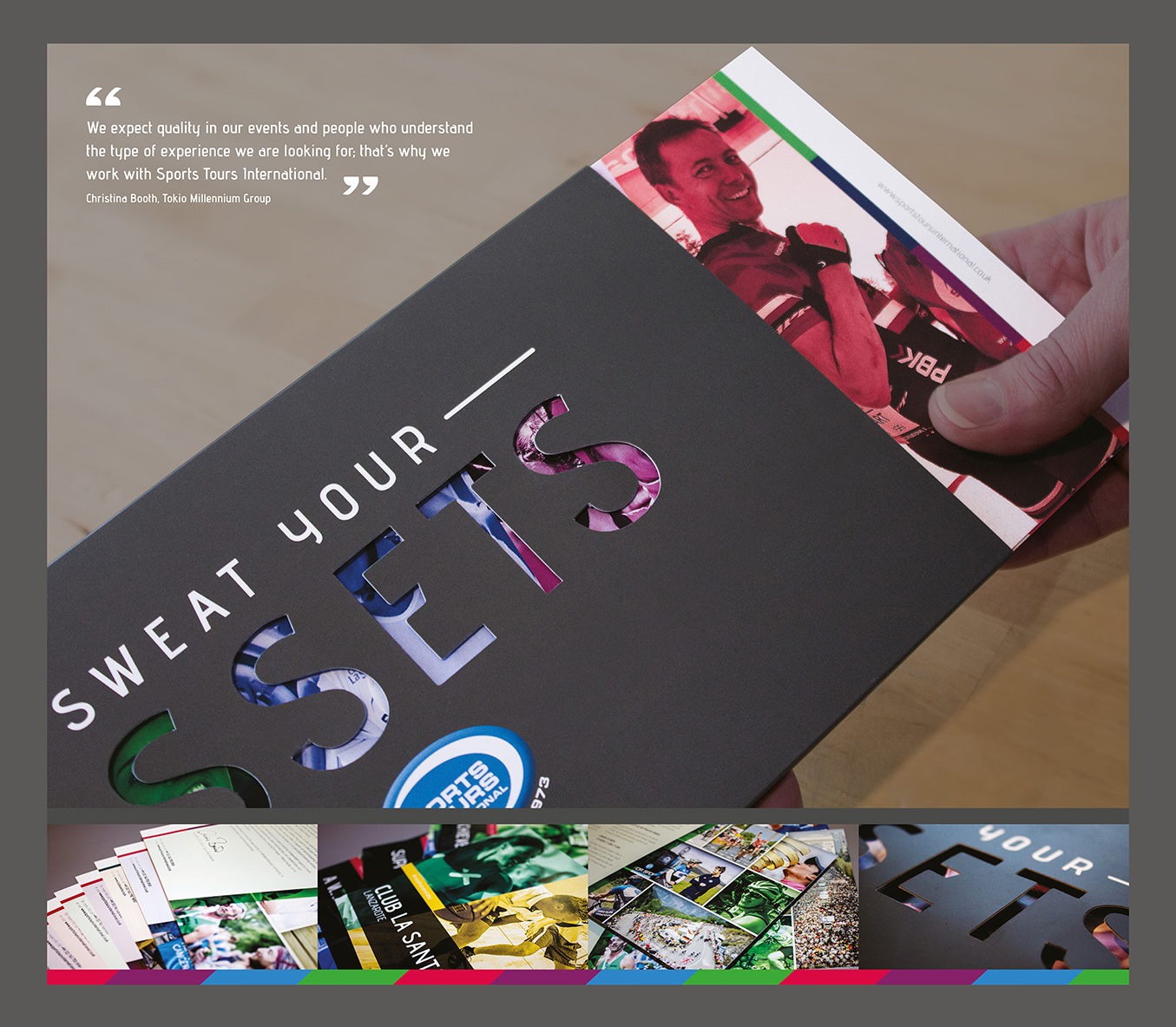 "When we get the chance to work on a nice bit of juicy print we do get a bit excited!" – Steve
Sports Tours International
Is a printed brochure really relevant anymore?
Sports Tours International are the gold standard provider of trips to mass participation events, and are official partners of the New York Marathon and ASO.
Our brief was to create a corporate brochure to promote the products and sectors of the business.
To ensure content is sector focused, relevant to individual target audiences and appeals to people of all abilities, we focussed on ordinary people achieving extraordinary things rather than professional athletes.
Is a printed brochure tangible anymore?
A print piece is a physical thing. Magazines, brochures and newspapers can stay in houses or offices for months or years, while Internet ads can disappear into cyber space instantaneously.
Is a printed brochure more engaging?
Consumers are more engaged when reading printed material, unlike websites, which are often skimmed in as little as a 15 second visit. We found that people read digital screen text 20% – 30% slower than printed paper.
The successful outcome for this project is that the finished product meets the client expectations, supersedes the vision of the design team and proves that print is certainly NOT dead!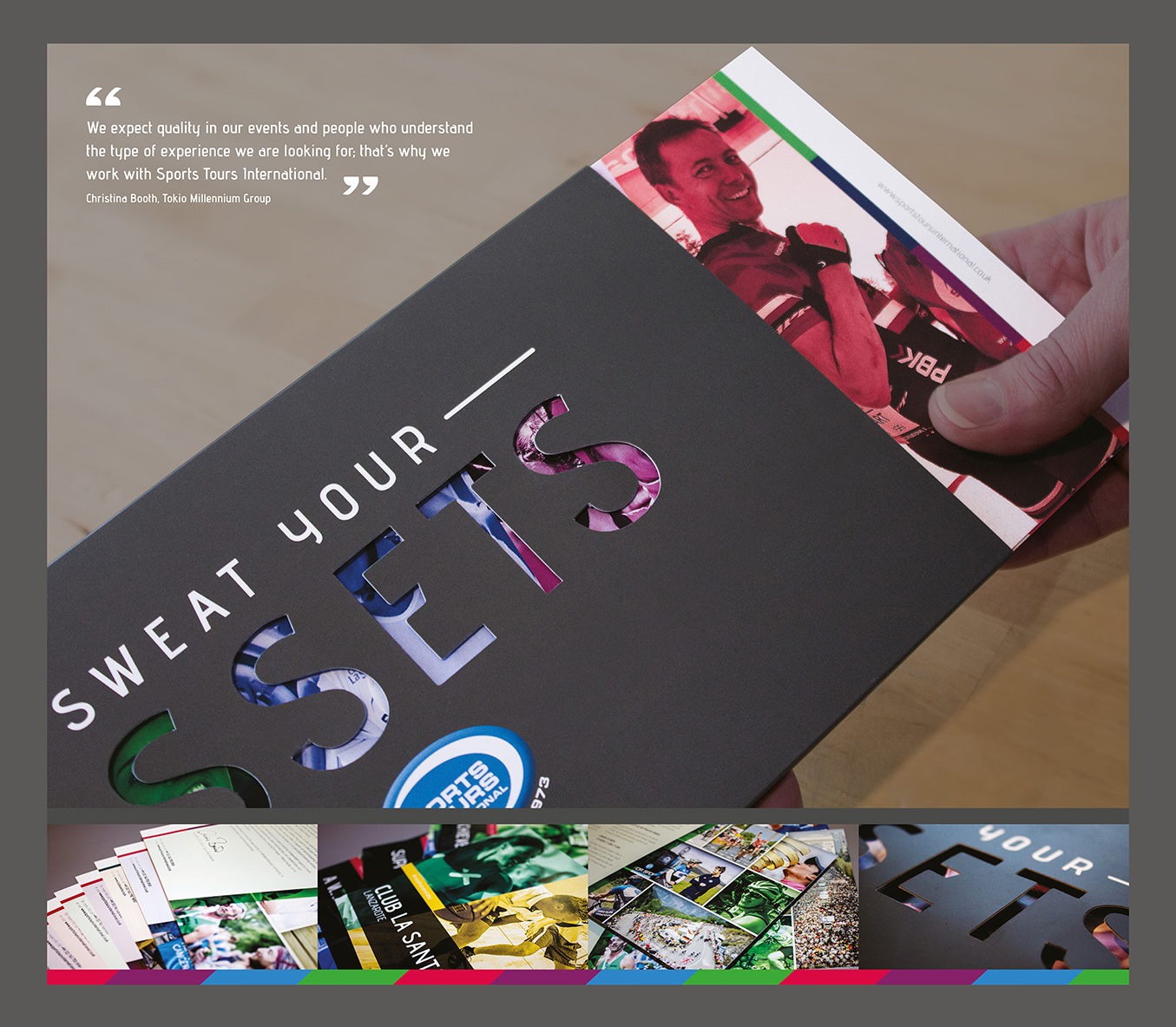 "It's no secret that the majority of the work we do here is digital; websites, and brand identities – some of which never sees a drop of ink! So when we get the chance to work on a nice bit of juicy print we do get a bit excited!"
Steve Riley