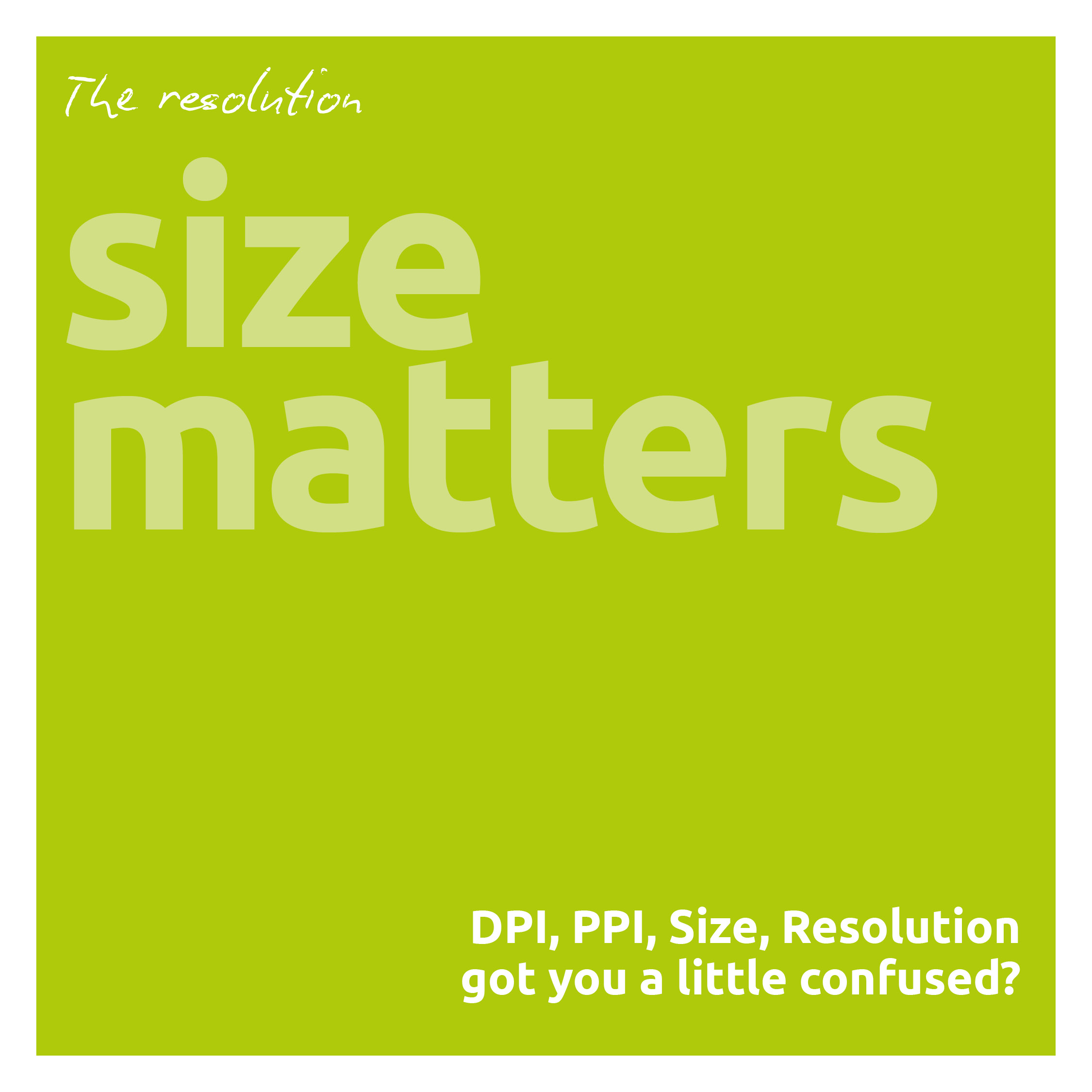 Size Matters!
Here are some useful tips and key terms for understanding screen sizes.
DPI, PPI, Size, Resolution got you a little confused? Here's a very simple explanation to help you understand Resolution & Print vs Web images.
When it comes to images, bigger is better, because you can go down in size, but not up, without losing quality.
To find out more download our Design Index Resolution Guide PDF below