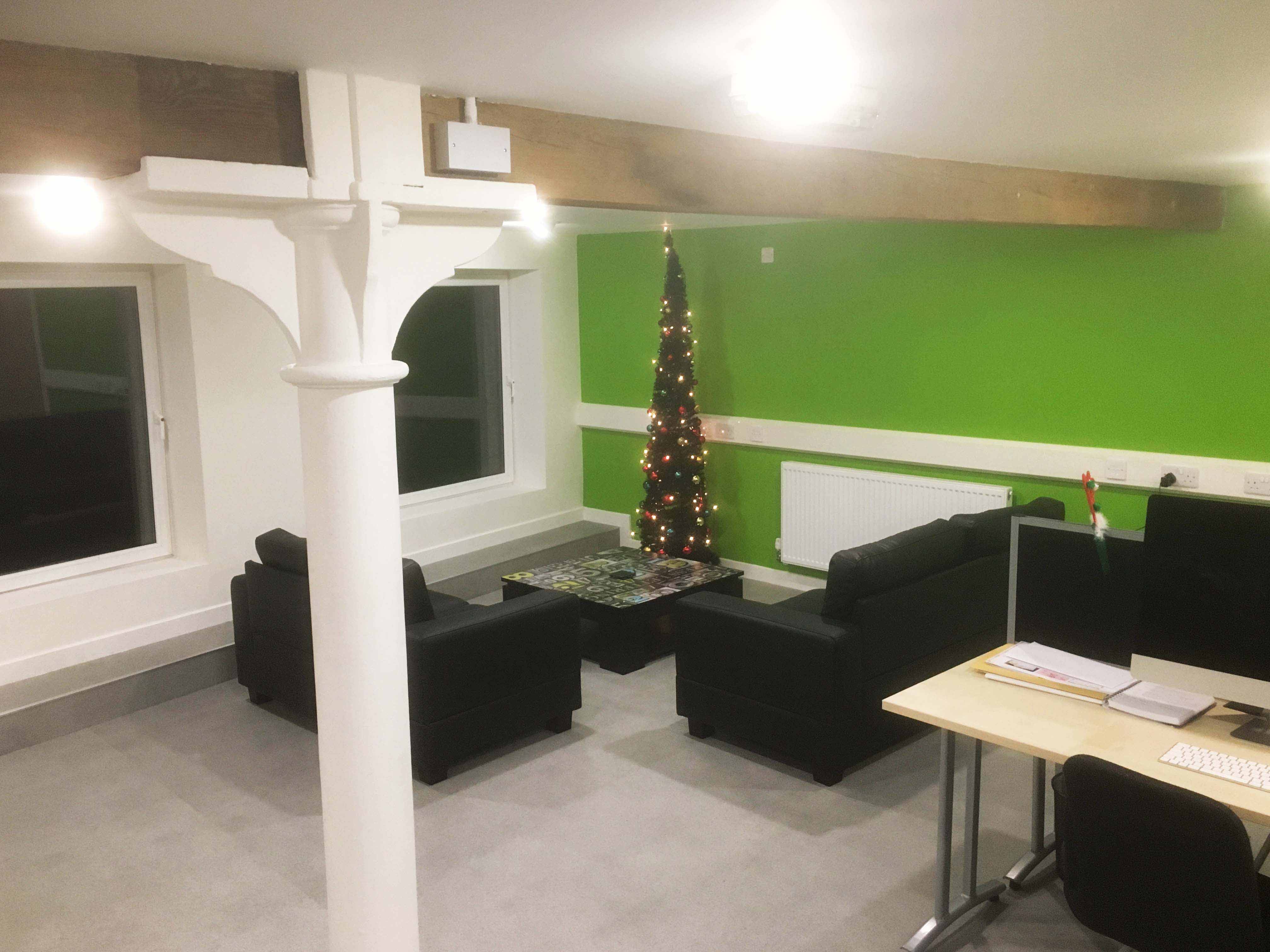 One Year On After The Floods, Business is Flowing
What a difference a year makes, the future is bright for Yorkshire based Five Talents Creative Ltd.
After the devastation of the boxing day floods, the business defied the odds and their Yorkshire spirit has lead them to a great start to 2017.
The boxing day floods completely wiped out the creative studio, computers and work samples all destroyed. The team had to be quickly relocated to temporary office space above their office home at Riverside Mills, Elland, for nine months. Barclay Firth kindly accommodated Five Talents whilst the extensive £80,000 office refurbishment took place including; renovation, flood proofing, sump pump, furniture and equipment replacement.
The view from the office window
In September 2016 the team moved back into their basement studio at Riverside Mills and the business is now continuing to move forward. Recruiting three new team members at the end of the year, taking on more work from their existing clients in the Education, Leisure & Manufacturing sectors and winning new clients in the Shopping Centre & Retail Industry; such as Trinity MAT, cottages.com's e-marketing, Fibrelite and Spindles Town Square Shopping Centre.
Ade Prosser Five Talents Managing Director said "It was a very challenging and difficult time for us, many of our clients are national customers and were not aware of the scale of the situation or the losses to our business at the time. Work had to go on! With true Yorkshire grit we just rolled up our sleeves and cracked on with the work. We must say a very big thank you to 'Barclay Firth' for accommodating us.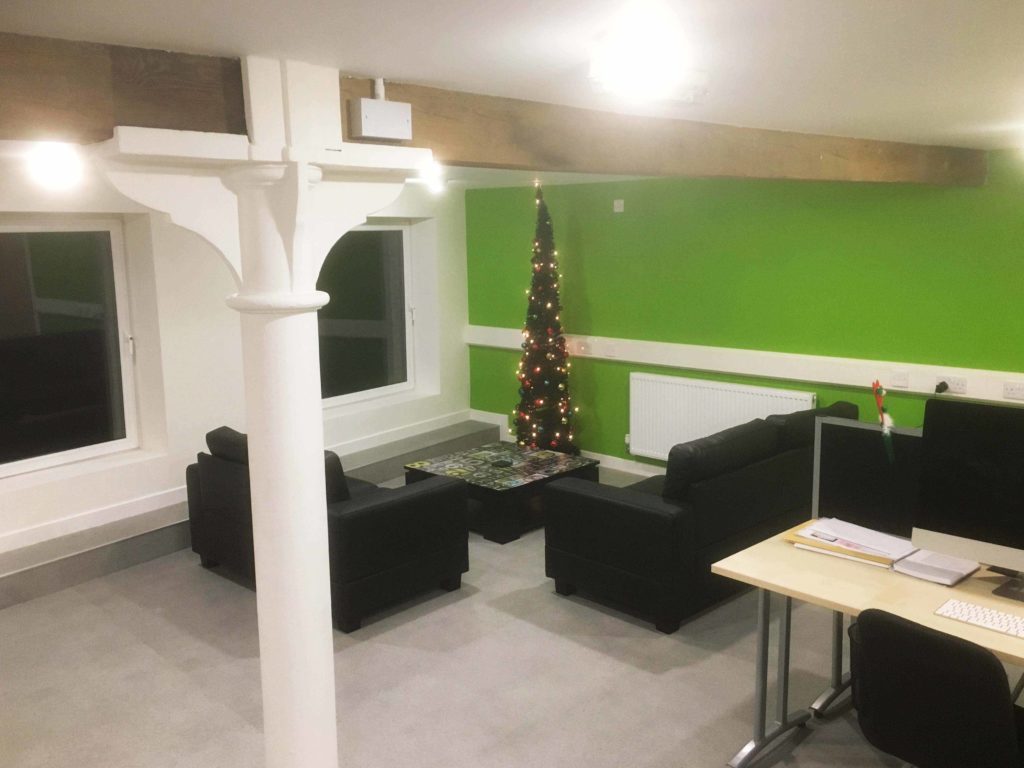 After the flood – finished refurb
Other than a few phone system issues, many of our clients never noticed that we had any flood related issues at all. I am so proud of the way my team handled the situation and the way they managed their projects with no effect to the quality of service provided to our clients…  The future looks bright for Five Talents and I am looking forward to seeing what the future brings."