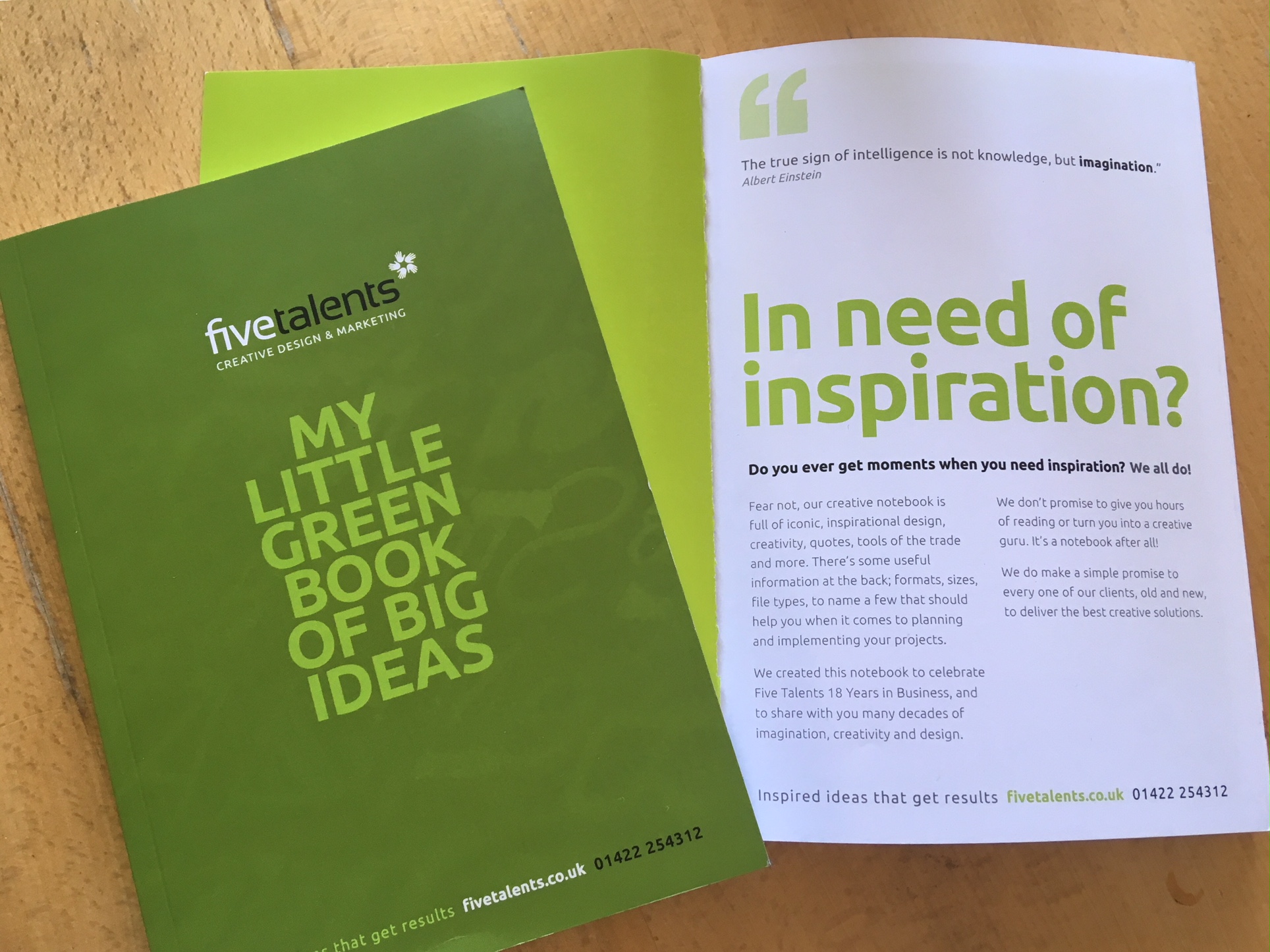 Do you ever get moments when you need inspiration? We all do!
The Five Talents notebook is full of iconic, inspirational design, creativity, quotes & more.
We designed and produced our very own notebook to celebrate Five Talents 18 Years In Business, and to share with our clients decades of imagination, creativity and design.
Plus, there's some useful information at the back; formats, sizes, file types, to name a few that should help our clients when it comes to planning and implementing their projects.
We don't promise to give our clients hours of reading or turn them into a creative guru. It's a note book after all!
We do make a simple promise to every one of our clients, old and new, to deliver the best creative solutions.