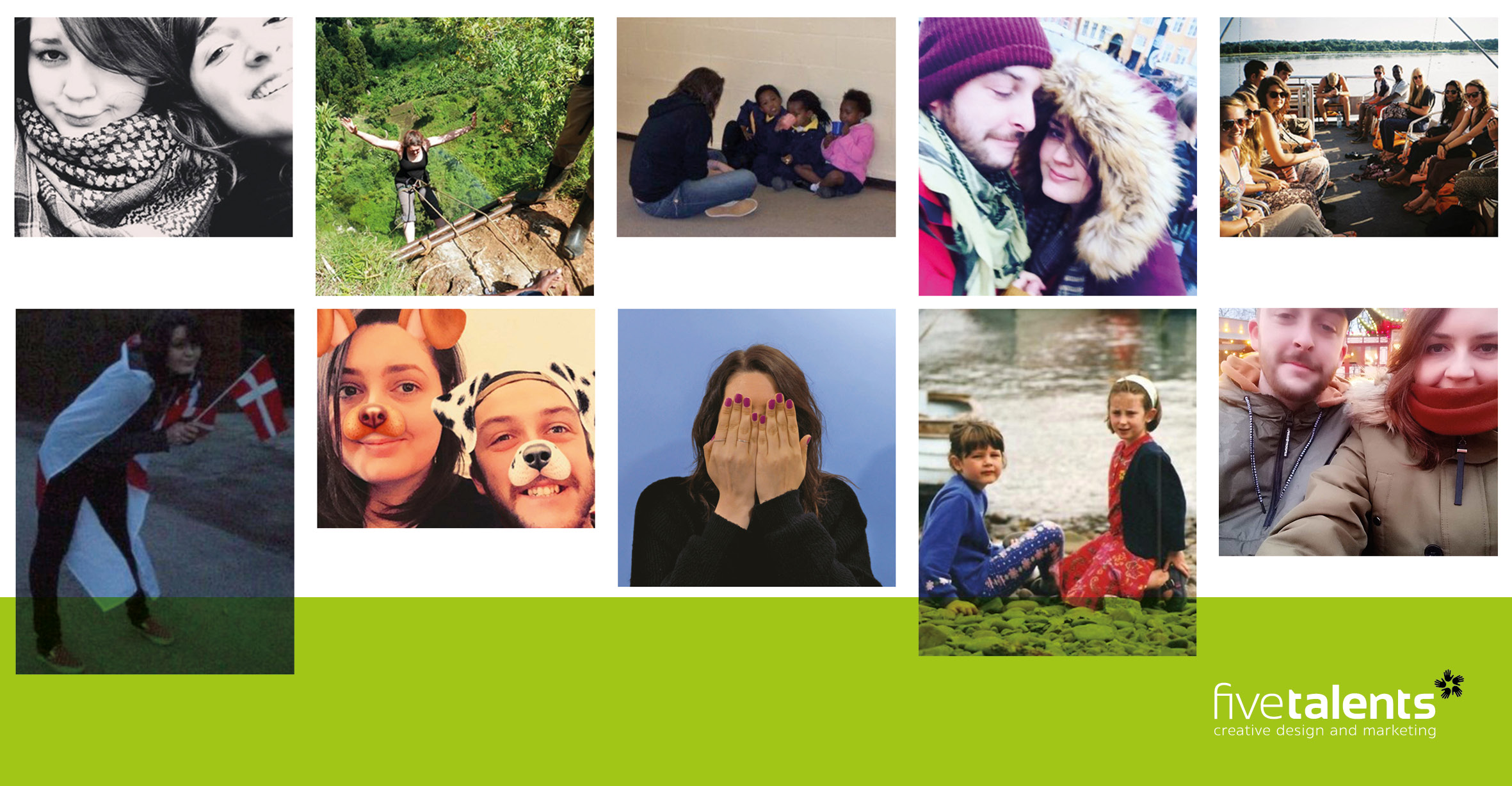 Interview with Andrea: Designer! What's that?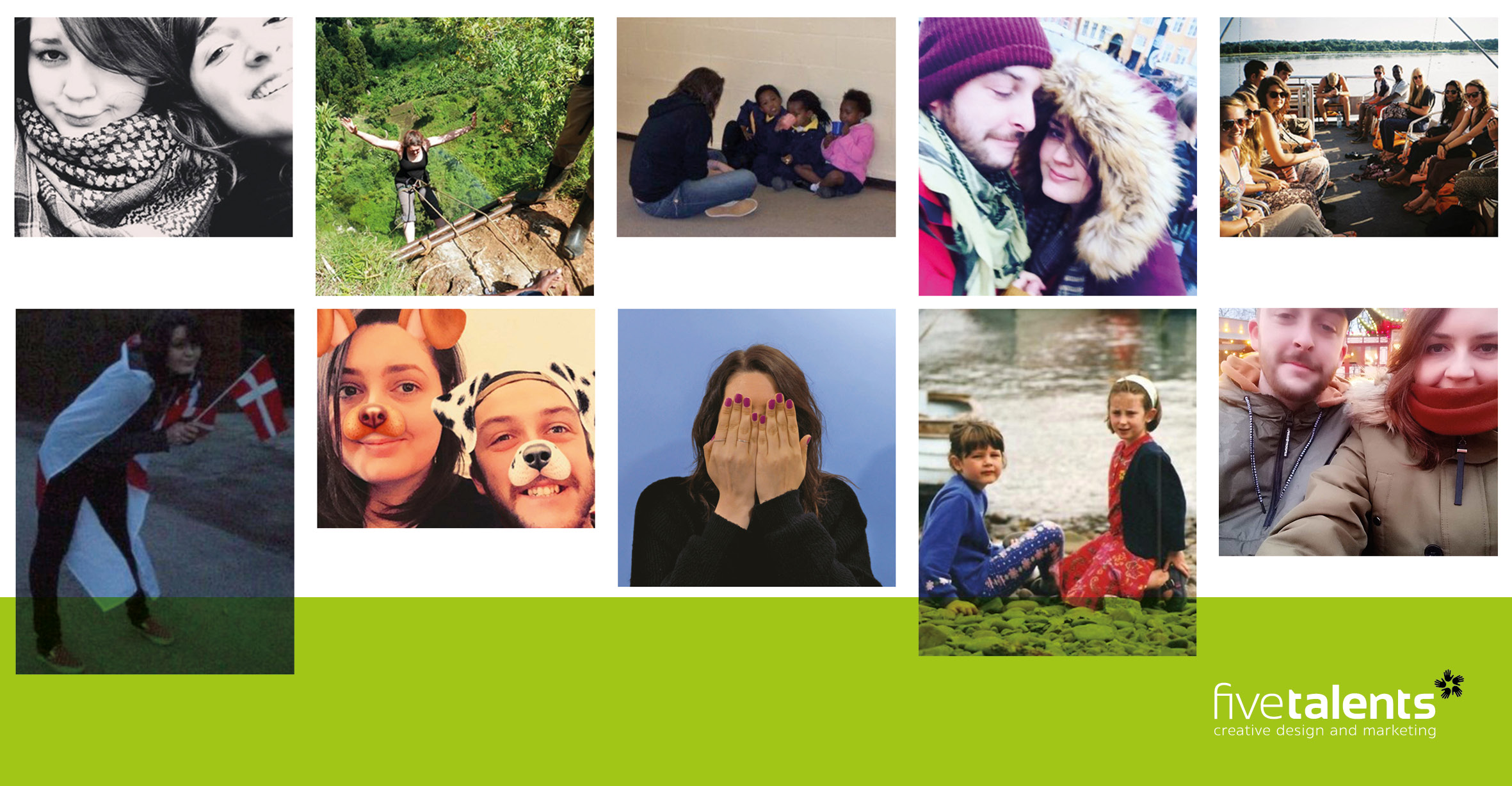 Designer! What's that?
Andrea tells us more about being a graphic designer.
Why did you get into the creative industry?
I think family and anyone who knew me as a child would have been able to predict that I'd end up in a creative career. I've always enjoyed getting stuck in and making things, and art was definitely my favourite school subject. Since about the age of 8 I have wanted to use creativity and art to help others, and as a teenager I worked out I could do this through design. At the age of 18, I studied for a Foundation Diploma in Art & Design where my tutors told me I was a perfect fit for the Graphic Design pathway which would lead me onto a degree. Once I started my degree in Graphic Design, I instantly knew I'd found the right career for me and now, almost 6 years after graduating from that degree, I still feel that way. I couldn't imagine doing a job that didn't require creativity.
What does your typical day look like?
Every day is different as a designer at Five Talents. Some days I will find myself working on print briefs for some of our travel or education clients, others I'll be assisting with the front end of building websites, and other days I'll be working on social media campaigns. This mixed approach to work is one of the things I like the most about working at Five Talents, and I'm constantly having to learn new skills and techniques to keep up with the changing workload.
What personality traits and professional skills does someone need to be a good designer?
Aside from the obvious need to be creative and a good communicator, I think aspiring designers need to be curious, inquisitive and constantly interested in learning new things. The way to produce the best possible work for clients is to fully immerse yourself in what they do, and make sure you understand what they are saying. Being empathetic to your audience and understanding what they will relate to will make your designs a success.
Designers need to be strong problem solvers, using creative skills to find visual solutions for their clients. Finally, being able to take criticism of your work without getting defensive and to use feedback constructively is one of the more important personality traits needed to be a good designer. You learn very quickly in this job that everyone has an opinion and it often doesn't align with your own, so thick skin definitely helps!
What advice would you give to someone who's interested in becoming a designer?
Master the software designers use, and keep learning new skills, so that your ideas and creativity can take the forefront and you won't be limited by what your technical skills can produce. Technology changes fast in our industry so staying ahead of the new advancements can keep you producing your best work.
Learn to research, ask questions, experiment and understand that the work you produce for clients may not necessarily be to your own taste or style. Be prepared that not every brief will be exciting and that not every piece of design will be a portfolio piece. Keep yourself inspired but understand it's also fine when you need a break, and avoid burning yourself out.
How do you stay inspired and fresh?
I like to take inspiration from all sorts of things around me. I keep up to date with current affairs, love watching documentaries, and collecting images and visuals on Pinterest.
I keep my creativity going throughout the workday by going for a walk every lunchtime. Getting some fresh air out in the crazy, changing Yorkshire weather allows me time to step away from a screen, take in the world around me and come back to my desk refreshed for an afternoon of more creative thinking.
If you want to know more about me or Five Talents click here.