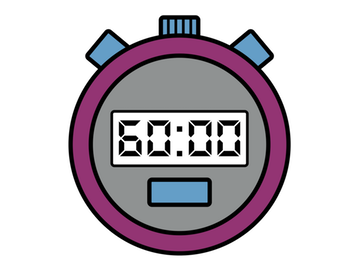 60 Useful Minutes: Creative brief writing workshop with Five Talents
Back by popular demand!
Chamber members Five Talents are a creative design and marketing agency based in Elland, they would like to share their knowledge at this 60 useful minutes session.
All businesses can benefit from knowing exactly what creatives want and need from a brief.
Whether you need stationery, a website, an advertising campaign, point of sale or a logo, it all starts with a comprehensive brief. The creative brief provides the designer with a complete understanding of your business, your requirements, your aims and objectives.
Getting your brief right can save you money and will save you time in the long run
Your project is only as good as your brief!
Come and spend 60 useful minutes with Five Talents, who will share their knowledge and you will leave with the tools to write an effective creative brief that will help ensure the deliverables meet with your expectations and reflect your business goals.
Event Format:
08:30 Arrival and refreshments
09:00 Practical learning workshop
10:00 Finish
Free parking is available on site.
This event is free for Mid Yorkshire Chamber of Commerce members. A fee of £20 (+VAT) will apply to non-members. Please pre-book your place to attend as numbers are limited.